Prince Harry said that one of the first words of his and Meghan's son Archie was " grandma"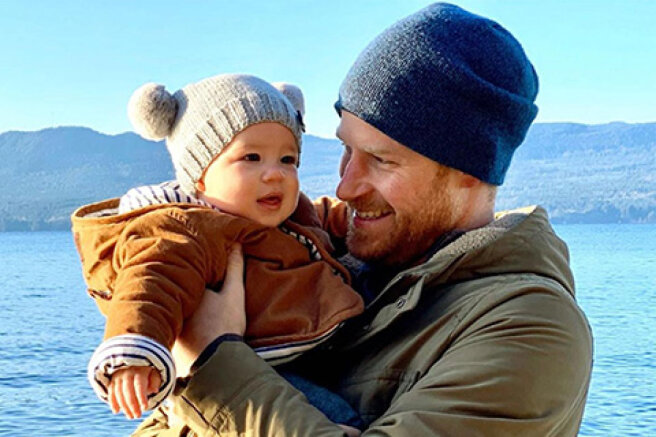 In his new documentary, "The Me You Don't See," which Prince Harry is working on with the famous American TV presenter Oprah Winfrey, the Duke of Sussex also shared details of family life. So, he revealed one of the first words of his and Megan's first-born Archie. It was the word "grandmother."
Harry admitted that a picture of his late mother Princess Diana is now hanging in Archie's room at their home in Montecito.
I put her picture up in the nursery. One of the first words he said was "grandma." Grandma Diana. It's very sweet, but at the same time it makes me sad, because she should be here.,
Harry said.
But the very first word Archie said was " crocodile."
The Duke revealed that his and Meghan's two-year-old son already speaks in short sentences and sings songs.
A new episode of Prince Harry's documentary also featured previously unreleased footage of Archie. One of them shows the son of the Dukes of Sussex riding on a swing with his father in the courtyard of their house. Others show her walking on the beach with her parents.
Harry said he was sorry Meghan hadn't met his mother.
I wish my mom had met Megan. I wish she was with Archie.,
— No, " he said.
He also stated that he thought his mother would be proud of him.
I live the life that she would like to live, and the life that she would want for us. I know not only that she would have been incredibly proud of me, but that she was the one who helped me get to where I am now. I've never felt her presence as strongly as I have in the last year,
- he noted.