Angelina Jolie met with refugees from Afghanistan, Mali and Ukraine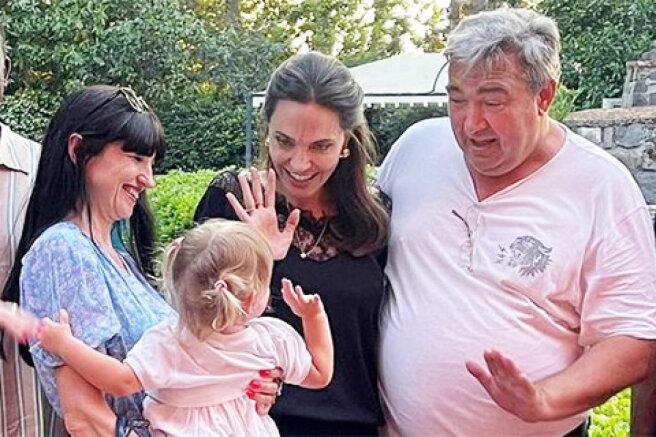 Angelina Jolie showed subscribers how she celebrated World Refugee Day. The actress posted on Instagram* a series of photos with adults and children who were forced to leave their homes due to military operations, hunger and persecution, calling them her "new friends".
Among them were citizens of Egypt, Ukraine, Afghanistan, Mali, Ivory Coast, Congo, Kurdistan, Nigeria and Gambia - together with the actress they gathered for dinner, where they shared their life stories with Jolie. The event was supported by the UN Refugee Agency, Save the Children Italia Foundation and Joel Nafum Refugee Center.
I am grateful that, amid so many difficulties in the world, these brave people shared their time and stories with me. Family, friends and food bring people together, and it was an honor for me to join new friends to eat, share and learn,
Jolie wrote.
The actress has been dealing with the refugee problem for a long time as a special envoy of the UN refugee agency UNHCR. Recently, Jolie has been paying a lot of attention to the situation in Ukraine, where a special military operation is taking place. The star of "Maleficent" has already visited Lviv. Her visit caused a stir in the network: photos of the actress from the cafe went to memes, and the most enterprising residents even tried to sell things that the actress touched: for example, there was a half-eaten croissant and even a toilet bowl among the lots.
*Instagram belongs to Meta, a recognized extremist organization in the Russian Federation