Haley Bieber spoke about the condition of Justin Bieber, who was paralyzed by half of his face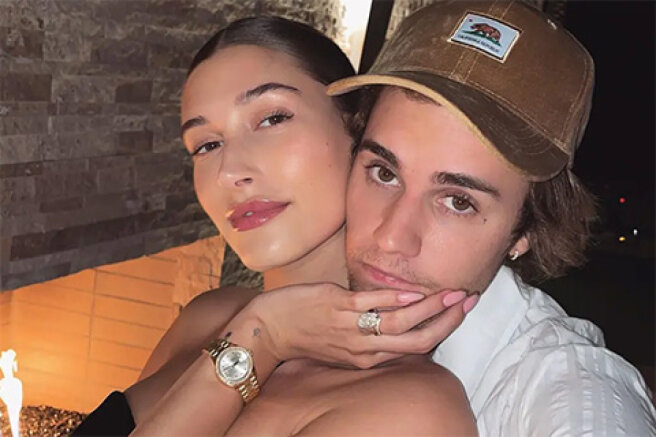 Hailey Bieber became a guest of the show "Good Morning America" and spoke about the condition of her husband, singer Justin Bieber. The other day, he said that half of his face was paralyzed due to Ramsey-Hunt syndrome.
He's doing well. He feels much better, and obviously it was just a very scary and sudden situation. He's going to be fine, and I'm just grateful that he's okay,
Hayley said.
She also thanked fans for their support and admitted that even in this difficult time (a few months ago, Haley herself was hospitalized due to a micro stroke), she and Justin were able to find bright moments.
You are next to each other and support each other, and there is something that really connects you in these times,
Hayley noted.
Justin spoke about his illness last week, posting a video on Instagram*. The singer described his condition as follows:
As you can see, this eye does not blink. I can't smile with this side of my face. This nostril is not moving.
Due to illness, Bieber had to cancel two of his concerts in New York, but the singer assured fans that he was already on the mend.
I'm going to get better, I'm doing facial exercises to get my face back to normal. We don't know how long it will take, but everything will be fine. I have hope, and I trust God, and I believe that all this is not just like that,
Bieber shared.
After that, he got in touch with the fans once again and told them that he felt good.
I wanted to share my feelings a little. I was getting better every day. I know this storm will pass, but in the meantime Jesus is with me,
— Bieber wrote (it's no secret that the singer is very religious).
Ramsey-Hunt syndrome begins with a painful rash around the ear, on the face or in the mouth. It manifests itself after the chickenpox virus attacks a nerve in the head, sometimes causing paralysis.
*Instagram belongs to Meta, a recognized extremist organization in the Russian Federation