Jennifer Aniston complained about Hollywood stars who "became famous by doing nothing." She was criticized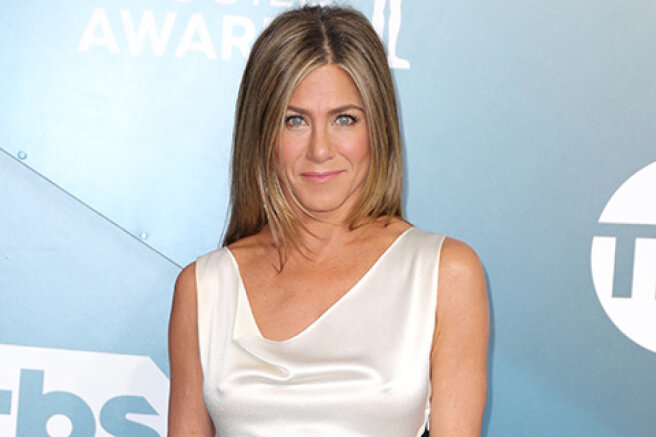 Jennifer Aniston spoke about celebrities who became famous without having special talents, which caused the anger of many commentators.
The actress took part in a Variety video project called Actors on Actors, in which movie stars interview each other. Sebastian Stan became Aniston's partner, and at some point in the release, the actors began discussing the scandal with the stolen sex video of Tommy Lee and Pamela Anderson (this is exactly what the series "Pam and Tommy" tells about, in which Stan recently appeared).
It happened just at the time when the Internet began to form a completely new culture in which people became famous, generally doing nothing. And at the same time they have built incredible careers. And their reputation... I mean Pam, Paris Hilton," Aniston commented on the 1995 story. 
I think we were lucky to get at least a little taste of the industry before it became what it is today... There are a lot of streaming services now, someone becomes a star thanks to tiktok, someone thanks to YouTube, Instagram. All this seems to devalue the profession of an actor. Aniston and Stan's conversation gained a lot of positive comments, but there were also a lot of dissatisfied people who spoke out about Jennifer's words about undeservedly popular celebrities.
Users were quick to recall to the star the fact that she herself got into Hollywood far from "from the street". Aniston comes from an acting family: her father John Aniston was popular thanks to the TV series "Days of Our Lives", her mother Nancy Doe also starred in movies. Jennifer Aniston constantly plays the same character — just another version of herself in every movie, absolutely nothing new... Always some child of nepotism without talent wants to declare himself," comments user @est_muyunda.
I miss the days when it was possible to become famous just by being born rich and privileged, that's what she wanted to say," the user @firstkiller says ironically. Some people are so infuriated that the industry has become more open, more inclusive, that people with different backgrounds, who had nothing but a mobile phone, had a chance to show their talent to the world... Let's keep pissing them off with this," says another commenter, @jd_occasially.
In short, many angry users believe that Aniston should have refrained from expressing her opinion on this matter, since her family ties helped her get into Hollywood. Others, however, write that the actress's remark is quite fair:
Professional actors with education really began to be replaced by influencers without experience," notes one of the commentators who sided with Aniston in this situation.