Kate Middleton, Countess Sophie and other members of the royal family at the Order of the Garter ceremony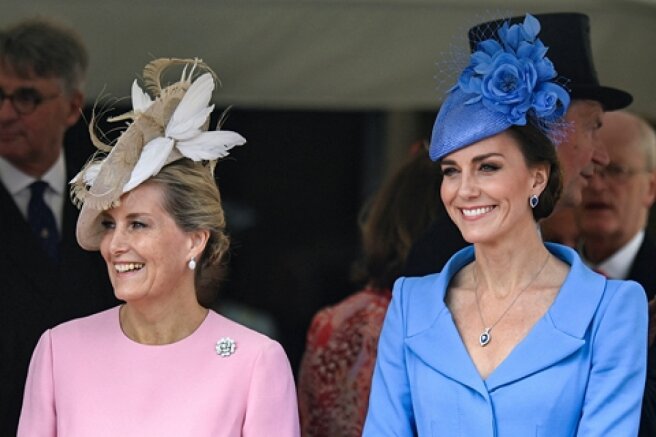 The traditional knighthood ceremony of one of the oldest chivalric orders of Great Britain - the Order of the Garter - took place in the Chapel of St. George at Windsor Castle. The event was attended by Kate Middleton and Prince William, Prince Charles and Camilla Parker-Bowles, as well as Countess Sophie of Wessex.
To go out, the Duchess of Cambridge chose a blue coat dress, complementing the image with a Juliette Botterill hat, a clutch, Aquazzura heels and G. Collins & Sons jewelry with diamonds and tanzanites. Sophie was wearing a pink bow from Valentino.
Recall that it was at the ceremony of the Order of the Garter that Kate Middleton was first officially introduced as Prince William's girlfriend, it was back in 2008. Kate's appearance at the event meant that she received the approval of the royal family.