Sharon Stone attended the gala evening of Sean Penn's charity organization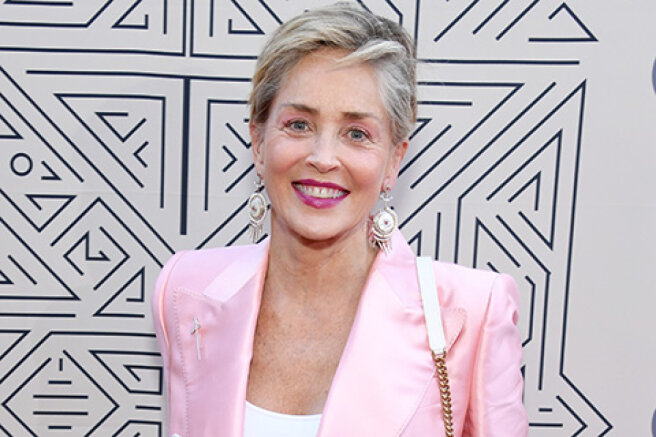 Sharon Stone attended the gala evening of the CORE Public Assistance Foundation, which took place at the Hollywood Palladium Theater in Los Angeles on the evening of June 10. The charity organization CORE was founded by actor and director Sean Penn after the earthquake in Haiti in 2010.
Designer and stylist Rachel Zoe, star of the films "X-Men" and "Star Trek" Patrick Stewart and others also appeared among the guests.
64-year-old Sharon Stone appeared on the red carpet in a pink satin pantsuit with a white T-shirt. The image of the "Basic Instinct" star was complemented by white sneakers and a Dolce & Gabbana bag.
Earlier, Sharon Stone found herself in the spotlight thanks to an unusual outfit on the red carpet of the Cannes Film Festival. The actress appeared in an outfit with a long train and a voluminous crinoline, which she unfastened right in front of the photographers' lenses, remaining in a tight-fitting floor-length dress.