Chapels in Las Vegas are banned from using the image of Elvis Presley at weddings due to copyright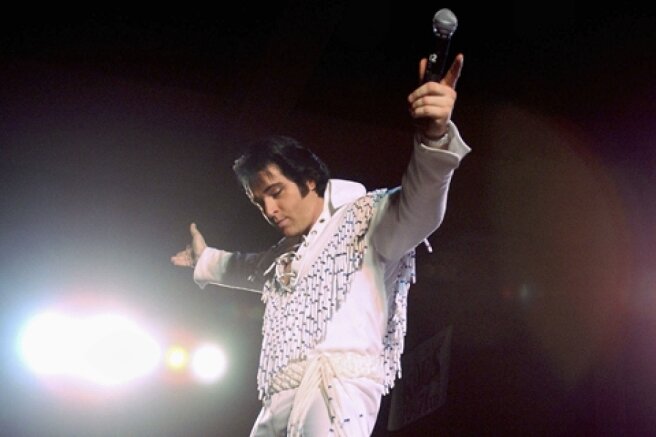 The licensing company Authentic Brands Group (ABG) has begun to prohibit the use of the image of Elvis Presley at weddings in the chapels of Las Vegas - this is reported by the Las Vegas Review—Journal.
ABG acquired the rights to the musician's name and image in 2013, buying a controlling stake in Elvis Presley Enterprises from Core Media Group. Now the company intends to prohibit the misuse of Presley's name, his voice and other personality elements in advertising, goods and services such as themed marriage ceremonies.
According to CNN, letters have already been sent to some chapels in Las Vegas demanding that they stop using the image of the "king of rock and roll" at weddings, as this may be regarded as copyright infringement.
After this news stirred up the public, representatives of ABG issued an official statement explaining that they only want such activities to be sanctioned.
We are responsible for preserving his legacy. In this regard, we must ensure that all products, services and advertisements using the name and image of Elvis are officially licensed by Elvis Presley Enterprises. We don't want to close the chapels offering services with Elvis in Las Vegas. We are committed to partnering with each of these small businesses.
According to Clark County Secretary Lynn Goya, who led the Las Vegas wedding marketing campaign, this approach could destroy part of the industry and deprive many people of their livelihoods. The secretary noted that weddings in Vegas bring in $ 2 billion a year, and among them themed ones are among the most popular.
The president of Vegas Weddings and Viva Las Vegas Weddings, Melody Willis-Williams, also pointed out the need to preserve the wedding industry in Las Vegas, because thanks to her, the image of Elvis remains popular to this day.
People from all over the world come just for this,
— she emphasized. 
At themed ceremonies in Las Vegas, many celebrities were married - for example, Joe Jonas and Sophie Turner, Kourtney Kardashian and Travis Barker.
Recently, the name of Elvis Presley has been increasingly appearing in the media headlines due to Baz Luhrmann's biopic "Elvis", which premiered recently at the 75th Cannes Film Festival. Many famous musicians worked on the soundtrack for the film, including Eminem, Måneskin and Stevie Nicks.