Kim Kardashian wanted to get to the celebration in honor of the platinum jubilee of Queen Elizabeth II, but she was refused an invitation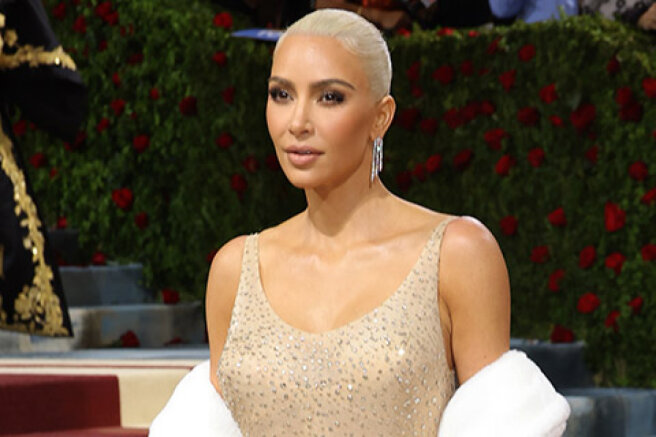 Kim Kardashian refused to be invited to the official celebration on the occasion of the platinum jubilee of Queen Elizabeth II, which will be held on Saturday. This is reported by Gmail.
As journalists managed to find out, Kim Kardashian flew to London with her boyfriend Pete Davidson to take part in the show. They applied to Buckingham Palace for tickets, and they agreed not even to VIP seats. However, Buckingham Palace refused the couple tickets.
Kim, however, is not going to give up her intention to get to the celebration. Kim is rarely refused to attend any event, so it was quite surprising, especially when you consider that she does not often visit the UK. Kim and Pete love the royal family and really wanted to take part in the celebration," a source told the publication.
Whether participation in the celebration was the only reason for Kim and Pete's visit to London is not specified. Kim Kardashian's representatives declined to comment.
Diana Ross, David Beckham and others will be present at the celebration on Saturday.
The celebration of the platinum jubilee of Queen Elizabeth II began yesterday with the Trooping the colours parade, which was attended for the first time by her great-grandchildren, Prince George, Princess Charlotte and Prince Louis.
The Queen herself greeted the audience on the balcony of Buckingham Palace, and also took part in the ceremony of lighting signal lights in the courtyard and on top of the Round Tower of Windsor Castle. However, as reported later at Buckingham Palace, she felt unwell, and therefore will miss the next event. The Queen liked the solemn parade, but Her Majesty experienced some discomfort. Therefore, with great regret, she refused to take part in the event at St. Paul's Cathedral, which will take place today," the palace said in a statement.
Prince Harry and Meghan Markle flew to London to celebrate the platinum jubilee, who, although they did not go out on the balcony with the queen, joined members of the royal family.