Naomi Campbell spends time with billionaire Ernesto Bertarelli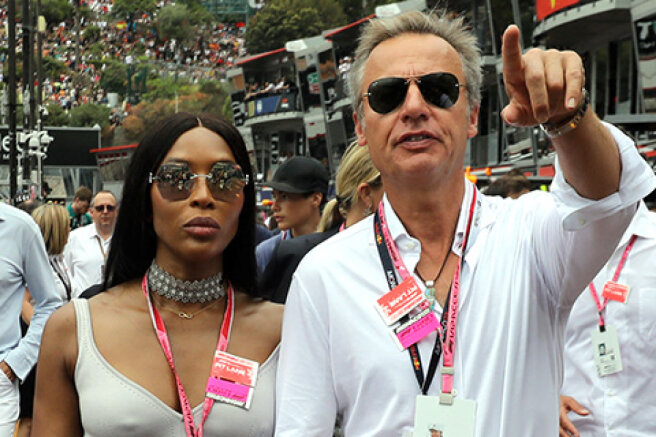 Supermodel Naomi Campbell spends time with billionaire Ernesto Bertarelli — together they appeared at the Formula 1 Grand Prix in Monaco. It is not known what kind of relationship they have, but some media outlets (Gmail) have already suggested that the couple is having an affair.
The billionaire is the chairman of the Bertarelli Foundation, dedicated to the protection of the marine environment, and the former owner of the biotech company Serono. In addition, he is a two-time winner of the America's Cup, which he won as part of the Swiss yachting team Alinghi. The businessman's fortune, according to Forbes, is estimated at $ 8.9 billion.
Since 2000, he has been married to the winner of the Miss Great Britain -1988 contest Kirsty Bertarelli and divorced her in 2021. After the divorce, the businessman's ex-wife received 350 million pounds (more than $ 440 million), which made her the richest divorced woman in the UK.
Naomi Campbell herself, who celebrated her 52nd birthday last week, dated Russian billionaire Vladislav Doronin for five years, they broke up in 2013. Naomi also has affairs with Robert De Niro, Liam Payne, Sean Combs, musician Usher and others.
In 2021, the model announced that she had become a mother, but she keeps the details of her daughter's birth a secret.