Demi Lovato came out as a non-binary person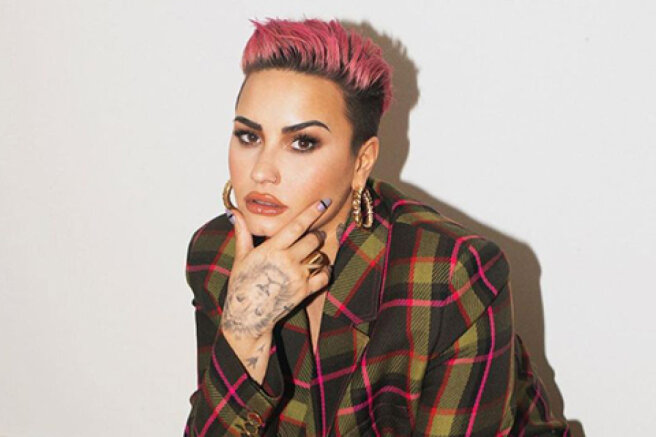 28-year-old actress and singer Demi Lovato made an unexpected confession on her Instagram a few hours ago. The star said that from this moment on, she identifies as a non-binary person (a person who does not relate to either male or female gender. - Ed.) and asked to address her using the pronoun "they".
Every day gives us new opportunities and chances to be who we really want to be. I've spent most of my life in front of you — you've seen the good and the bad, and something in between. My life has been a journey not only for myself, but for all those on the other side of the cells. Today is the day when I am happy to share with you an important part of my life. I am proud to inform you that I identify as a non-binary person and officially ask you to use the pronoun "they"in relation to me. I'm still learning to live with it, and I don't claim to be an expert in this field. My revelation makes me even more vulnerable. I do this for the sake of those people who have not been able to openly admit to their loved ones who they really are. Please continue to live your own truth and know that I am sending you love,
Lovato said.
Lovato said that she went to this decision for about a year and a half, which was helped by introspection. By the way, a few months ago in an interview with Glamour, the actress said that she came to a very serious revelation that concerns her personality, but at that time she was not yet ready to open up to the world.
In a recent Joe Rogan podcast, Lovato also addressed the topic of her gender identity. Then Demi called herself a pansexual — that is, a person who ignores gender differences.
I heard someone call the LGBTQ community the alphabet mafia. And I'm part of this mafia and I'm proud of it,
Lovato said.
In the same conversation, Demi said that even as a child, she felt sexual attraction to a woman, but then suppressed it, because she thought it was wrong. Lovato admitted that last year she broke off her engagement to Max Erich because she slept with a woman and realized that this experience was more pleasant for her than sex with a man.