Kate Moss testified in defense of Johnny Depp during the trial with Amber Heard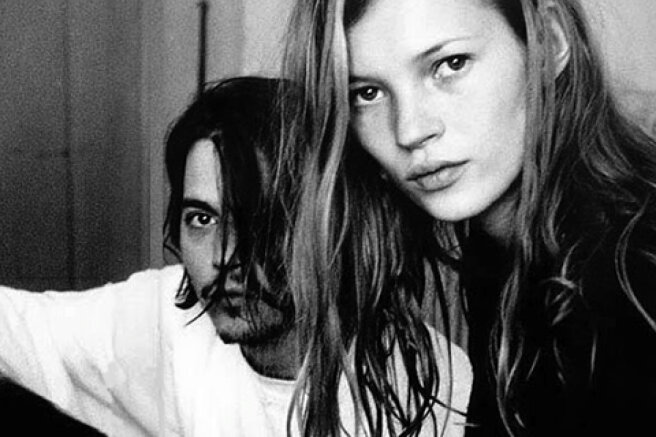 Supermodel Kate Moss supported her former lover Johnny Depp and defended him at the next hearing in the trial between Depp and Amber Heard. Kate Moss stated that he did not use physical force against her. Via video link, the model commented on Amber's testimony, which she had given earlier: Heard stated that she was afraid that Depp would push her sister down the stairs during an argument, because he had previously done the same with Moss (Kate Moss fell from a flight of stairs when Johnny Depp was nearby — Amber Heard believed that Depp pushed Moss).
At that moment, I immediately thought of Kate Moss and the stairs, so I swung at him," Hurd said.
Because of Heard's testimony, Kate Moss was summoned to court, but she did not confirm Amber's words. Kate said that she really fell down the stairs, but without Depp's participation: she slipped on the steps, which were wet because of the rain. The actor, on the contrary, gave her first aid and took her to the room. We were leaving the room, Johnny left before I did. It was raining heavily and I slipped on the stairs, injuring my back. I screamed because I didn't understand what had happened to me, I was in a lot of pain," Kate said. He came running back to help me, carried me to the room and gave me medical help.
Kate Moss and Johnny Depp dated from 1994 to 1998, and their relationship has always been in the spotlight of the press. The couple threw parties and often publicly sorted out the relationship. After Johnny Depp broke off the relationship, Moss was very worried and admitted in an interview that she could not forget Johnny.
Earlier, other ex-lovers of the actor also spoke in court — for example, actress Ellen Barkin said that he was very jealous and aggressive. Depp's other ex-girlfriends, including Winona Ryder and Vanessa Paradis, on the contrary, said that Depp was always loving and attentive and did not raise a hand against them. She supported Johnny Depp and Courtney Love, who said that the actor saved her life and helped her daughter for many years during a difficult time for the family.
Depp sued Amber Heard and accused her of defamation after the actress spoke about domestic violence. Depp is demanding damages in the amount of $ 50 million: because of Heard's accusations, his reputation has suffered greatly.