Amber Heard admitted that she lied in court and did not spend $7 million received from Johnny Depp for charity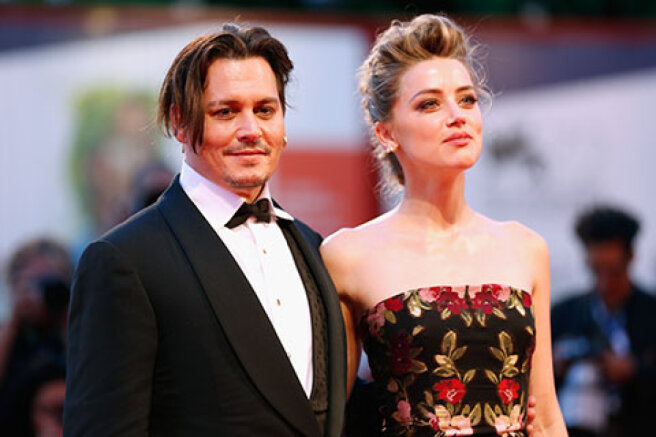 The lawsuit between Amber Heard and Johnny Depp remains one of the most discussed Hollywood topics. After the next meeting, new details got into the press. So, Amber Heard admitted that she had previously lied in court and still did not transfer to charity the money she received from Johnny Depp as compensation. An agreement on a payment of $7 million was reached during the couple's divorce proceedings in 2016, and Amber's funds were fully paid by 2018. She then promised to donate this money to a charitable foundation.
However, now the actress has said that Depp is to blame for the fact that she was unable to transfer money to charity. All because the actor is suing her — now Depp is demanding $ 50 million from Amber.
I couldn't make this donation because Johnny Depp sued me in 2019. I still fully intend to fulfill all my promises, but for this it is necessary that he stop suing me,
Amber said.
She previously pledged to spend $7 million for charitable purposes, dividing it between two organizations: the American Civil Liberties Union (ACLU) and the Children's Hospital of Los Angeles. Heard has stated several times, including under oath in Depp's libel case in 2020 in the UK, that she donated the entire amount to charity.
However, Depp later found out that Heard had embezzled the money: as evidence, he presented in court a copy of a letter written by a medical institution, where the hospital management is interested in whether the actress still plans to transfer the funds. The head of the ACLU also testified in court that the organization did not see the promised 3.5 million. He stated that in general, $1.3 million was donated on behalf of Heard, of which $350,000 was donated directly from her, $100,000 from Depp and $500,000 from Elon Musk in her name. Hurd met with the billionaire after breaking up with Depp.
The actress also commented on another sensational episode from her life with Depp, rejecting accusations of defecation in the marital bed. The actor claimed that Amber thus took evil revenge on him after an argument. At the trial, this version was also confirmed by Depp's security guard, stating under oath that Heard confessed to him. The actress had previously denied her involvement in this story, and now said that the Yorkshire terrier, who suffered from intestinal problems, was to blame for everything.
Although Depp and Heard have already met several times in court as part of the new trial, the network drew attention to the fact that Johnny never looked at Amber. During the new meeting, it became known what the reason was. Johnny Depp avoided eye contact with Amber Heard throughout the trial because in 2016 he swore she would never see his eyes again. It turned out during the interrogation of Heard by Depp's lawyer Camilla Vasquez. She asked the actress: "He promised you that you would never see his eyes again. Is it true?".
Heard replied that she did not remember such a thing. Then an audio recording made in 2016 in a hotel room in San Francisco was played in the courtroom. On the recording, it was heard that Heard tried to hug Depp, but when he refused, she said: "Please, I just want to hug you and say goodbye." To this Depp replied: "I am nothing to you, and I will always be nothing to you. You won't see my eyes anymore."
The hearings have been held in the District Court of Fairfax County (Virginia) since April of this year. Johnny Depp filed a $50 million libel lawsuit against Heard because of her article in the Washington Post, in which she talked about her experience of domestic violence during her marriage to Depp. Because of this, the actor faced a boycott in Hollywood.