Alex Rodriguez commented on the rumors about the romance of the former lover of Jennifer Lopez and Ben Affleck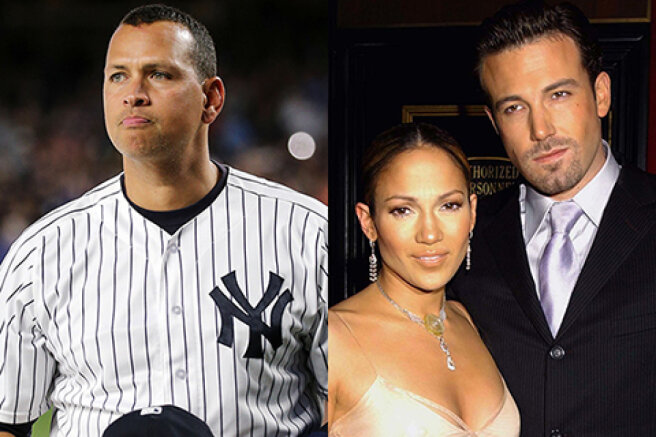 News of the resumption of the romance of 51-year-old Jennifer Lopez and 48-year-old Ben Affleck, who were together from 2002 to 2004 and were even going to get married, seemed to disturb not only their fans, but also Western reporters. Wanting to know the details of their reunion, they began to "attack" the couple's loved ones — Affleck's best friend Matt Damon also had to answer uncomfortable questions yesterday. But the journalists went further and got to Jennifer's ex-fiance, 45-year-old Alex Rodriguez.
When asked what he thought of Lopez and Affleck's vacation, he briefly responded with one sentence:
Yankees, go ahead!
Rodriguez was referring to the New York Yankees baseball team, for which he played for many years. However, the phrase thrown by him can also be regarded as a challenge to Affleck. The fact is that the Hollywood actor is rooting for a rival team — the Boston Red Sox. As a devoted fan, Ben even refused to wear a Yankees cap during the filming of "Gone".
Answering questions from reporters, Rodriguez tried to smile, but sources say that the reunion of Lopez and Affleck, he is going through hard: Alex hoped to resume his relationship with Jennifer.
However, the rebirth of the couple Bennifer, as it now turns out, was not sudden — according to rumors, "love by correspondence" between Jennifer and Ben began in February. And then Lopez was still engaged to Rodriguez. After parting with her lover, the singer has already personally met with Affleck and decided to see what will come out of their union this time. According to insiders, she is now very happy and enjoys time in the company of her boyfriend.