An insider on the resumption of the romance of Jennifer Lopez and Ben Affleck: "It all started back in February"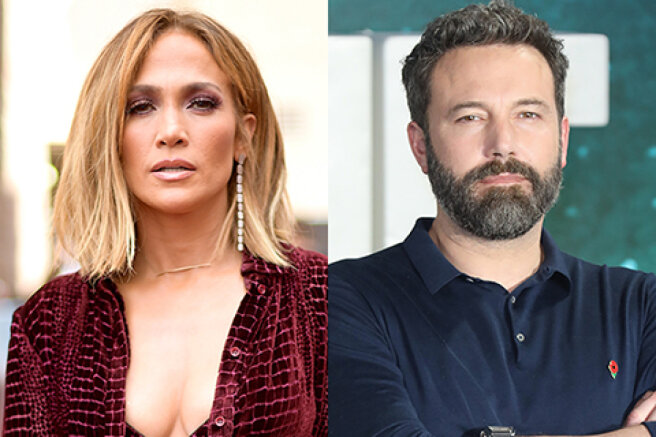 One of the most discussed topics of recent days in the Western tabloids is the likely resumption of the romance of 51-year-old Jennifer Lopez and 48-year-old Ben Affleck. First it became known that the couple, who met 17 years ago and was even engaged, spends a lot of time together at the singer's house, and then it was reported that Jennifer and Ben went on vacation together.
New circumstances of their reunion nevertheless continue to appear, which only fuels rumors about their real romance.
According to the source of the publication TMZ, the initiative to revive the relationship came from Ben. Back in February, he began to literally inundate Jennifer with emails when she left for the filming of the film Shotgun Wedding in the Dominican Republic. And the nature of his messages was far from just friendly.
The source claims that Ben wrote to Jennifer about how beautiful she looks during the filming of the picture (by the way, he paid compliments to the singer in public), after he saw her pictures from the set, and that he would like to be near her. Lopez allegedly told him that she liked the way he wrote, and that he had captured her heart with words.
They corresponded until Lopez finished shooting the film in April and returned to the United States, where they continued their communication in person.
Interestingly, during the stormy correspondence between Lopez and Affleck, the singer was repeatedly flown to the Dominican Republic by her ex-fiance Alex Rodriguez, with whom they then tried to save their relationship, but eventually broke up. In light of these circumstances, the reasons for the separation of Lopez and Rodriguez may not be as clear as they were previously said (it was claimed that the couple broke up due to rumors of regular infidelities of the baseball player). Alex, according to insiders, Jennifer's new romance is going through hard — he was still hoping for a reconciliation.
Insiders say that Jennifer is now very happy and decided to give her relationship with Ben a second chance. The couple had already been engaged once, but then the wedding never took place. Perhaps this time they will decide to go through with it.