Angelina Jolie talked about children and joked about what it's like to be single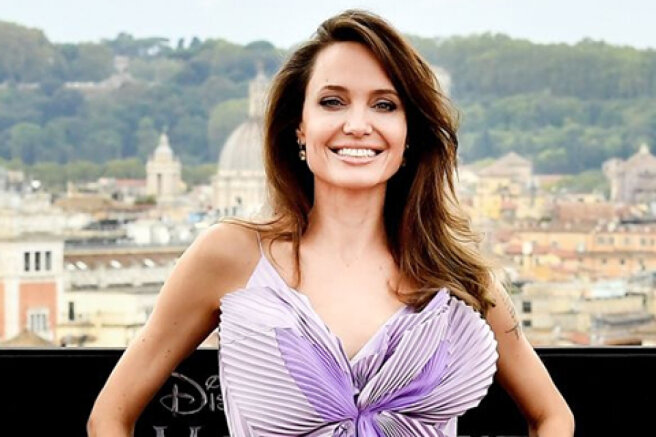 A new film with the participation of 45-year — old Angelina Jolie - "Those who wish me dead" - will be released in the next few days. So recently, the star often becomes the heroine of new interviews, in which journalists, of course, do not miss the opportunity to ask her about personal things.
For example, yesterday in a conversation with the publication E! The actress told News about her children and joked about her loneliness.
Angelina admitted that she was very lucky with the children (she and Brad Pitt have three adopted and three biological children).
I have six very capable children. Of course, when you wake up, the first thought that comes to you is that you need to make sure that they are all right: physically and mentally. But, to be honest, in my opinion, a few years ago, everything changed. Now they wake up and think they need to make sure their mom is okay.We're such a real team, so I'm very lucky. I'm one of those people who always worry, but I don't worry about them. They're great guys,
- she shared.
In 2015, Jolie divorced Brad Pitt, with whom she still continues to sort things out in court in a child custody case. After parting with the actor in a new relationship, the actress was not seen. And, as she herself admitted, she really does not have a lover. Jolie noted that she is very demanding of potential suitors.
I probably have a very long list of no's. I've been alone for a long time,
— No, " she said.
Despite the fact that Jolie does not publicly talk about her divorce from Pitt, she recently made it clear that it was not easy for her and left a deep mark on her soul. In addition, she said that due to changes in her personal life, she was forced to leave her directing career and returned to acting.
I love directing, but there have been changes in my family situation that have kept me from making films for several years. I just needed to do more short-term work and spend more time at home— " she explained.