Meghan Markle took part in the Vax Live concert and spoke about the future for her daughter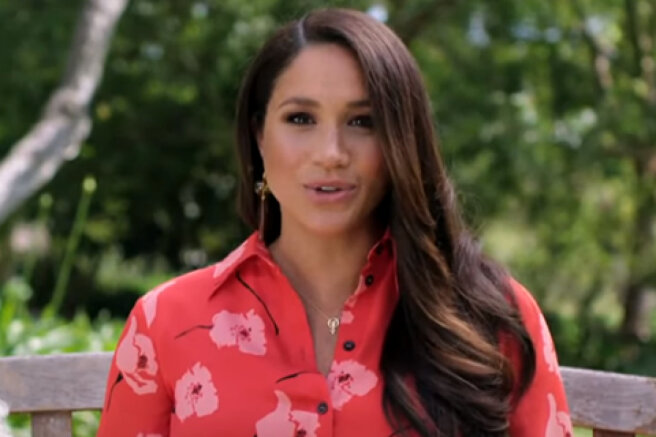 Meghan Markle, 39, and her husband Prince Harry, 36, advocate for the availability of the coronavirus vaccine to all segments of the population and call on rich countries to help provide third world countries and other poor countries with vaccinations. The Duchess of Sussex took part in the Global Citizen's Vax Live concert (it was broadcast yesterday), where she gave an online speech (the Duchess ' performance in the video starts at 1: 36: 57).
In her speech, Meghan noted that the safety of people around the world should be a priority, and said that she wants the same for her daughter, who will be born soon.
We're all here tonight because there's a break ahead. As chairs of the Vax Live campaign, my husband and I believe it is critical that restoring people's health, safety, and success to everyone, especially women who have been disproportionately affected by this pandemic, is a priority.  Women, especially women of color, have seen the generation of economic gain wiped out. Since the beginning of the pandemic, nearly five and a half million women have lost their jobs in the United States, and another 47 million women worldwide are expected to end up in extreme poverty.My husband and I are very happy that we will soon have a daughter. We share this joyous feeling with millions of other families around the world. When we think of her, we think of all the young women and girls around the world who need opportunities and support to lead us forward. Their future leadership depends on the decisions we make and the actions we take now to set them and all of us up for a successful, just, and merciful tomorrow. We want to make sure that as we recover, we become stronger, that when we recover, we recover together.,
Megan said.
The Duchess of Sussex refused to attend the concert in person (Meghan, who is in the last weeks of pregnancy, does not want to take another risk and endanger her health and the health of the child), which was recorded last weekend. But her husband visited him and gave a speech.
Meghan Markle, who chose a red dress with flowers, recorded her performance on the grounds of her and Harry's home in Montecito. In the video, Megan was sitting on a bench-it is very similar to the one that appeared on the cover of her children's book.
The concert was also attended by many stars, including Jennifer Lopez and Selena Gomez, and the President and First Lady of the United States, Joe and Jill Biden.