Meghan Markle and Prince Harry wish son Archie a happy birthday and declassify his nickname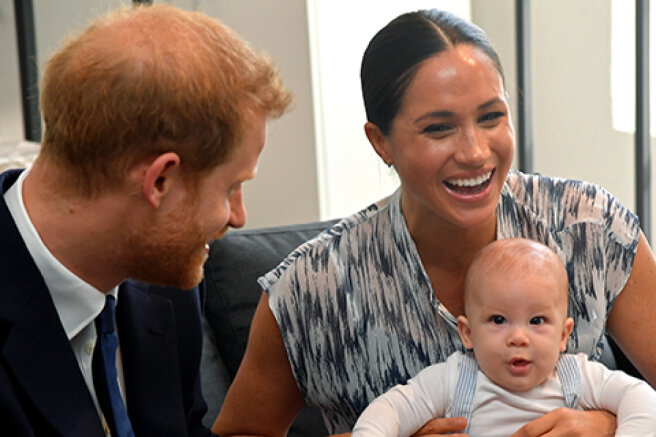 The first-born son of 39-year-old Meghan Markle and 36-year-old Prince Harry Archie, who is celebrating his second birthday today, has already received public congratulations from his relatives from the UK. The parents of the birthday boy decided to follow their example and also congratulated the hero of the occasion publicly.
On the official page of their Archwell foundation, which was named after Archie, they posted a postcard on Instagram, which is a collage of family photos.
The collage includes photos from Archie's christening, from the couple's royal tour of South Africa with their son, and family shots that Meghan and Harry have shared before.
It's magic: I have two of the best guys in the world, so I'm really happy,
Megan congratulated her son.
The card is accompanied by an audio recording-a quote from Prince Harry from the sensational interview that he and Meghan gave to Oprah Winfrey last month.
I think the best moment for me is when I put him in the small child seat at the back of my bike and take him on bike rides with me,
the Duke of Sussex then shared.
Meghan and Harry also declassified their son's cute nickname at the end of the greeting.
Bubba, Big Brother, Happy birthday,
- they wrote.
Archie is really going to be a big brother soon — he's going to have a sister in a few weeks. So soon the family will celebrate another important event. The couple's daughter is expected to be born in late May or early June.