Kate Middleton, Prince William and Queen Elizabeth II wish Meghan Markle and Prince Harry a happy birthday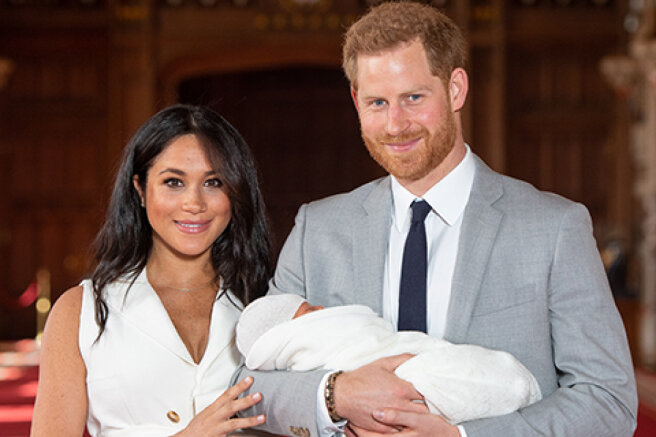 Today, the family of 39-year-old Meghan Markle and 36-year-old Prince Harry celebrate-their first child Archie turned two years old. His British relatives also congratulated the birthday boy on the holiday — warm wishes to the son of the Dukes of Sussex were sent by his great-grandmother Queen Elizabeth II, uncle Prince William and his wife Kate Middleton.
I wish Archie a happy birthday,
— this message appeared today in the official account of Buckingham Palace in Instagram.
The Dukes of Cambridge, despite reports of strained relations with the Dukes of Sussex, have congratulated their son publicly, posting a family snap from Archie's christening on their Instagram. The wishes were exactly the same as those of Queen Elizabeth II.
Some fans of Kate and William noted that Meghan and Harry did not congratulate either their son Prince Louis or Princess Charlotte (at least not publicly) on their birthdays, so they should not have congratulated their son.
We don't care about him or his parents. After all they've said about the royal family, and all that nightmare, you shouldn't congratulate them in public. They for their part do not do this,
- they write to them, recalling the scandalous interview of the couple with Oprah Winfrey.
His parents didn't share their plans for Archie's birthday celebration. Last year, the couple celebrated the first birthday of their son in the family circle, and relatives and friends congratulated the birthday boy via video link — because of the pandemic, personal meetings were impossible. This year, the party will probably be held in a similar format, especially given the fact that Meghan Markle is now pregnant for the second time and is about to become a mother again.