Rosie Huntington-Whiteley and Jason Statham on a date in Malibu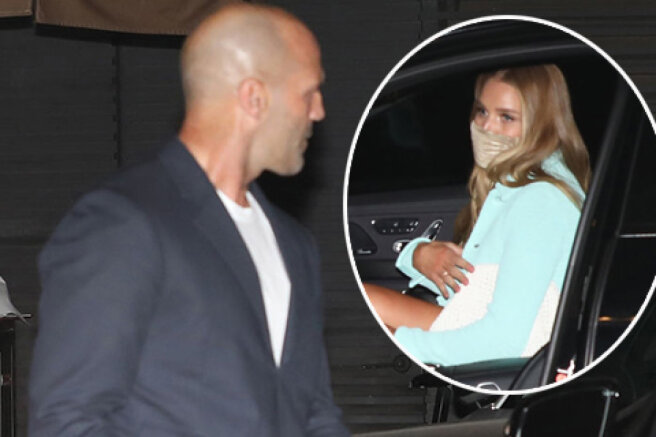 Yesterday, 34-year-old Rosie Huntington-Whiteley and 53-year-old Jason Statham had a rare opportunity to spend time alone. Leaving their three-year-old son Jack with a babysitter, the couple went on a date.
In the evening, the model and actor were filmed in Malibu, where they arrived for dinner at the Nobu restaurant. Rosie went out in a soft blue dress and jacket that were very becoming to her.
Both the model and the actor are now working hard and hard. Statham recently starred in Guy Ritchie's new film "The Wrath of Man," and Huntington-Whiteley, in addition to working in the fashion industry, has been producing his own line of underwear Rosie for Autograph for Marks & Spencer for several years, as well as a line of cosmetics Rose Inc.
All this she perfectly combines with motherhood, because her lover gives her great support. She calls Jason a wonderful father and partner and says that she feels absolutely protected with him.