Carol Middleton spoke about her favorite activities with her grandchildren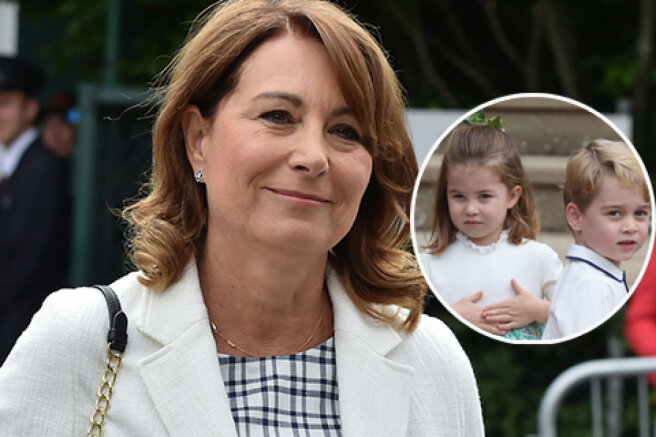 Not so long ago, the 66-year-old mother of 39-year-old Kate and 37-year — old Pippa Middleton, Carole Middleton, became a grandmother for the fifth time-her youngest daughter gave birth to her second child. Carol loves spending time with her grandchildren and teaches them to love nature and be in harmony with the world around them.
Carol told about this in an interview with the British edition of Saga Magazine.
If I'm planting with my grandchildren, I like them to have everything in place, to have their own pots and shovels, and to be able to get to work immediately. It is not good to invite children to some activity, so that then you have to fuss in search of the necessary equipment and clearing the place. So they will quickly lose interest and leave. It is important that children grow up with an understanding of the value of nature. And this suggests that they are allowed to get a little dirty," said Carol Middleton.
She added that the best way to encourage healthy eating is to let children see how food is grown and allow them to harvest their own.
Carol also admitted that she is very active and likes to spend time with her grandchildren in the fresh air.
I want to run with them over hills, climb trees, and crawl through a tunnel in the playground. As long as I can, I'll do it. I cook with them, fool around, dance, we ride bikes,
- she shared.
The Duchess of Cambridge takes the same approach to parenting. As a source told US Weekly, earlier this month, when Prince George and Princess Charlotte were on vacation, the Dukes of Cambridge spent a lot of time together with their children on the street.
They rode bicycles, played tennis, and George and Charlotte took riding lessons,
- said the insider.