Lourdes Leon starred for the gloss and spoke about the affair with Timothy Chalamet: "He was my first boyfriend"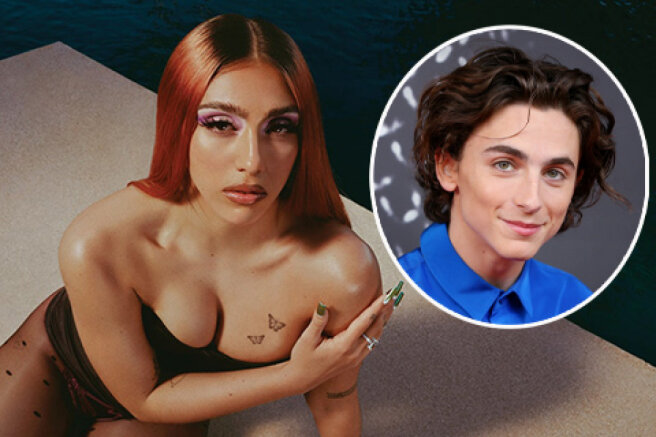 The 24-year-old daughter of 62-year-old Madonna Lourdes Leon continues to conquer the fashion world. She became the heroine of the May issue of Vanity Fair magazine, for which she starred in underwear, and talked about her personal life.
In the interview, Lourdes recalled her affair with 25-year-old Timothy Chalamet, with whom they attended the elite Fiorello La Guardia High School of Music and Acting in Manhattan. The daughter of the famous singer admitted that Timothy was her first boyfriend.
I respect him very much. He was my first boyfriend,
— No, " she said.
Timothy and Lourdes ' relationship lasted about a year (they started dating in the spring of 2013). Lourdes then even introduced her mother's boyfriend and father Carlos Leon. Why they broke up, the general public is still unknown. According to rumors, it was Timothy who initiated the breakup, as he allegedly met another girl.
Nevertheless, she does not hold a grudge against him and even admits that she may follow in his footsteps and try herself in films — Lourdes said that she would like to play Mother Teresa.What is now happening in the personal life of Lourdes, she did not say-the daughter of Madonna is focused on her modeling career and work in the fashion industry. And her ex-boyfriend is rumored to have returned to his ex-lover-the 21-year-old daughter of Johnny Depp and Vanessa Paradis Lily-Rose Depp. After the breakup, the couple decided to give their relationship a second chance.