Sophie Turner and Joe Jonas on a walk in Los Angeles: new photos of the couple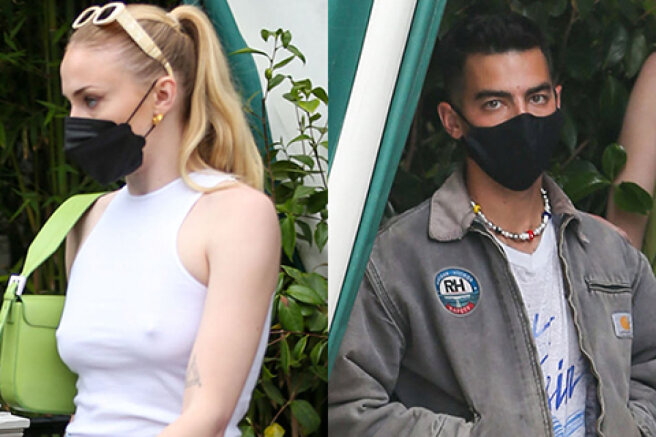 25-year-old Sophie Turner and 31-year-old Joe Jonas, like many new parents, sometimes need a change of scenery and a break from parental responsibilities, so they do not miss the opportunity to be alone with each other. Yesterday, the couple left their nine-month-old daughter Willa at home with a nanny and went for a walk in Los Angeles.
The couple does not seem to have any problems with assistants — on Tuesday they met for dinner at the Nobu restaurant with their friends, and the next morning they went shopping.
The star of the TV series "Game of Thrones" came out in jeans with large pockets in the front and a white tight top, under which she did not wear underwear. In the pre-pregnancy form, the actress returned quite quickly and now boasts a slim and toned figure.
Despite the fact that the couple's daughter is not yet a year old, the stars, according to insiders, are already thinking about adding to the family.
Joe and Sophie are already trying to conceive another child. They were really excited about the addition. The birth of their daughter brought them even closer together. Now they dream of a big family together," says an insider from their entourage.
The couple themselves do not share the details of their personal life and hide their daughter from the public.