The winner of the "Mrs. World — 2020" contest, who took the crown from "Mrs. Sri Lanka-2021", was arrested for assaulting her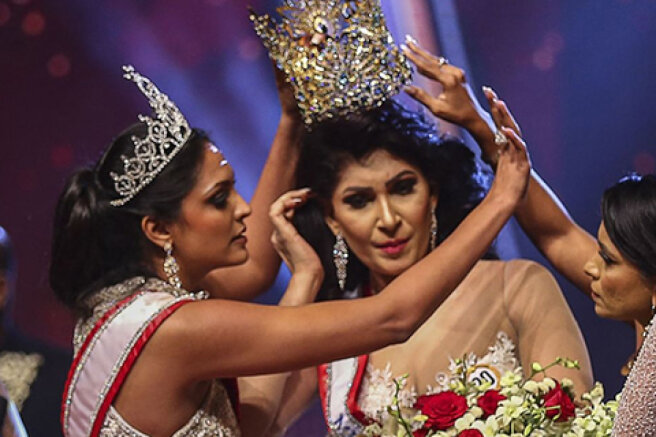 The beauty contest "Mrs. Sri Lanka" held on Sunday was overshadowed by a big scandal. The winner was 31-year-old Pushipka De Silva. However, not everyone was happy about her victory. The winner of the contest "Mrs. World-2020" and "Mrs. Sri Lanka-2019" Caroline Jury forcibly removed the crown from the head of a colleague. Juri was outraged that De Silva, as she believed, was divorced, which is contrary to the rules of the competition.
There is a rule that you should be married, not divorced, so the crown should go to the girl who took second place,
- she said at the contest.
She then removed the crown from the winner and placed it on the other contestant's head.
In a Facebook post on Monday, De Silva admitted that she did break up with her husband, but is not officially divorced, and said that she suffered head injuries when 28-year-old Juri tore off her crown.
Yesterday, Caroline Jury and model Chula Padmendra, who helped her remove the crown from De Silva, were arrested on charges of causing minor bodily harm. They were both later released on bail but are due to appear in court on April 19.
After Juri's arrest, the chief organizer of the Mrs. Sri Lanka pageant, Chandimal Jayasinghe, announced that De Silva had been crowned again. He also noted that he is waiting for Juri's official apology to De Silva.
We are disappointed. It was a shame how Caroline Jury behaved on stage,
— No, " he said.