Insiders told about the romance of Pete Davidson and Phoebe Divenor from "Bridgerton": "They build a relationship at a distance"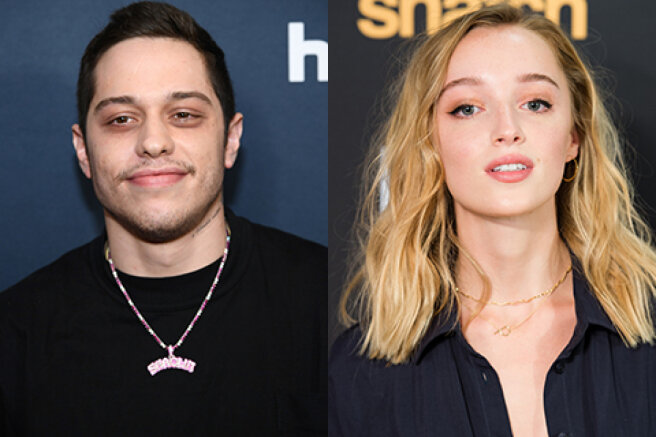 In March of this year, rumors first appeared in the press about an affair between 25-year-old star of the series "Bridgerton" Phoebe Divenor and 27-year-old comedian Pete Davidson. Now, US Weekly has managed to get exclusive information from sources who have confirmed that the celebrities are actually dating. However, according to them, the couple is still forced to build a relationship at a distance.
Pete and Phoebe are doing well, despite the fact that they can't physically spend time together. They keep in touch via text messages and FaceTime. Right now, they're just focused on their work. They don't want to rush it,
- said the insider.
Recall that rumors of an affair appeared after Phoebe and Pete were spotted together in the UK. An eyewitness told reporters at the time that he came across the comedian and the young actress in Caverswall, England.
It was like they were in a relationship, and they seemed happy together,
- an eyewitness told us last month.
It seems that the lovers are still ready to use any opportunity to see each other and spend time together. So, the source claims that Pete is going to visit Phoebe on her birthday, April 17, and is looking forward to this meeting.
They are happy with each other. He can make her laugh. Pete is a nice guy and definitely charming. It is easy to communicate with him, and it is fun with him,
The insider added, noting that it was Davidson's sense of humor that attracted Phoebe.
Recall that before that, the press discussed a possible romance with Divenor's partner in the series Reg-Jean Page. The on-screen chemistry between the actors was so perfect that the audience believed that a spark ran between the actors. But Dynevor denied the rumours of an affair.
I would like to say that there really was something between us, but no, everything was always strictly within the professional framework,
She told You magazine in February.
Davison, on the other hand, had a very tumultuous personal life. In 2018, he was engaged to singer Ariana Grande, but it did not come to the wedding. After that, Pete had brief affairs with Kate Beckinsale, Margaret Qualley, and Kaia Gerber.