Calvin Klein's advertising campaign with a pregnant man has caused a debate in the network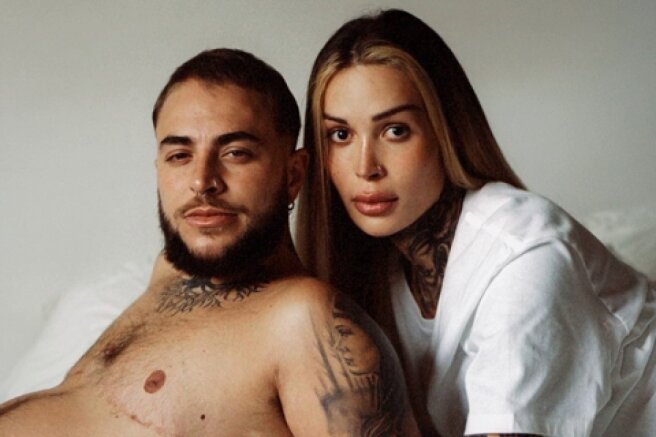 The controversy over the new Calvin Klein advertising campaign, which starred a pregnant man Roberto Bete with his wife Erica Fernandez, has not subsided in the network — they both made a transgender transition.
The American fashion house presented the campaign on May 9 — Mother's Day is celebrated in the country on this day. In the comments to the brand's publication on Instagram*, a heated discussion immediately broke out between the fighters for the rights of trans people and those who considered the advertising campaign offensive to women.
This post humiliates women all over the world. By spreading such a farce, you ignore women, our achievements, our natural strength and exclusive opportunities given to us by God. No man will ever be able to bear and give birth to a child," wrote a user with the nickname thelibertyreagan.
And I want to support all trans women and trans men. We love you guys. Remember that there will always be people in the world who are ready to fight for your rights, even though the comments under this post suggest a different conclusion," objected the owner of the instagram account poul.hein.
The dispute quickly flowed into other social networks. So, the hashtag #BoycottCalvinKlein ("boycott Calvin Klein") spread on Twitter. Media personalities began to speak out on the topic, including talk show host and political commentator Stephen Crowder.
We have a huge shortage of infant formula in our country! The "leftists" say that men are the root of all troubles, so it would be fair to blame pregnant men, right? I wonder what Calvin Klein will say to this?
Dr. D. Ojeda from the National Center for Equality for Transgender People thanked the fashion brand for supporting the trans community.
I applaud Calvin Klein for their initiative because it's incredibly important. This directly affects how we perceive other people, especially when it comes to health and family planning issues.
In response to the raised outcry, representatives of Calvin Klein issued an official statement.
We perceive this platform as an inclusive and respectful environment for expressions of individuality and self-expression. At Calvin Klein, we are tolerant of everything but intolerance. Any intolerant comments will be deleted, and accounts that publish hateful statements may be blocked.
Meanwhile, the child of Roberto Bete and Erica Fernandez has already been born. The couple actively leads social networks and immediately shared the good news with subscribers.
*Instagram belongs to Meta, a recognized extremist organization in the Russian Federation