Walking with her husband: Emily Ratajkowski made her first public appearance since the birth of her son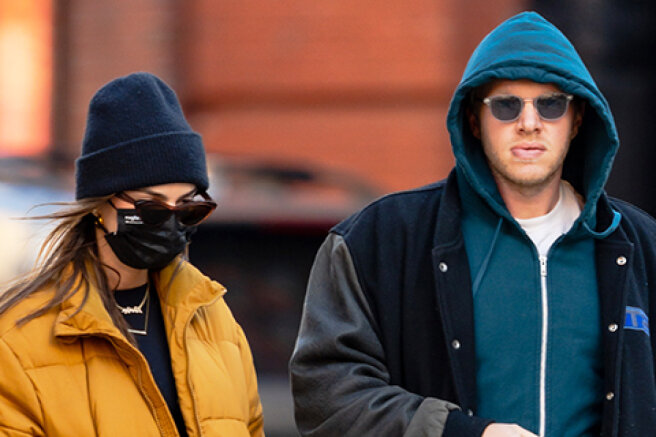 At the beginning of last week, 29-year-old Emily Ratajkowski became a mother for the first time. Their son Sylvester was born with Sebastian Beer-McClard on International Women's Day, and the model and actress decided to tell about it a few days after the happy event.
A few days ago, Emily Ratajkowski got into the lenses of reporters for the first time after the birth of the baby (these pictures appeared on the network only the day before). Paparazzi filmed the star with her 31-year-old husband Sebastian Beer-McClard on a dog walk in New York. Emily and Sebastian did not take their newborn son with them — apparently, the couple briefly left him in the care of a nanny and arranged a mini-date.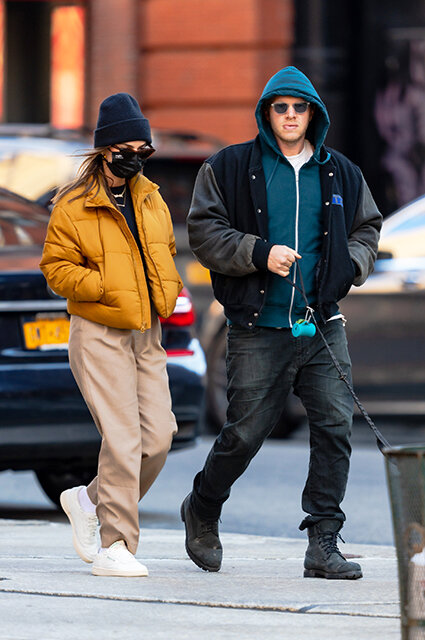 For the walk, Emily chose rather loose things in the casual style: a mustard voluminous down jacket and straight-cut sand pants. However, even in the clothes that hid her figure, it was noticeable that Ratajkowski was recovering quite quickly after giving birth and had almost returned to her former form.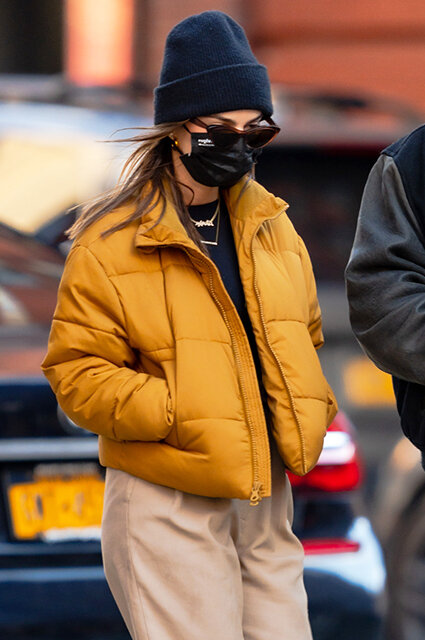 The pregnancy of Emily Ratajkowski became known at the end of October last year. All nine months, the model watched with pleasure how her body was changing, and often published in social networks her pictures with a rounded stomach, in which she appeared completely naked.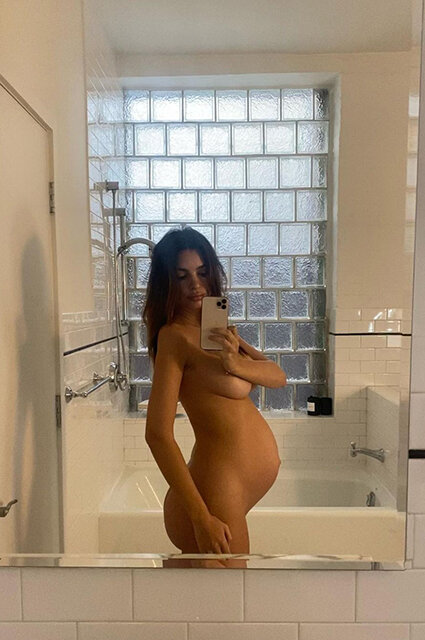 A few months before the birth of the baby, the model admitted in her essay written for Vogue that she and her husband do not plan to find out the sex of the child until after the birth and want it to be a surprise for them. Emily also clarified that they will allow the first-born to independently determine their gender.
There is a truth that is far more complex than any genitals our child may be born with: the truth is that we ultimately have no idea who, not what, is growing inside my stomach. Who will be this person? What kind of person are we going to be parents to? How will it change our lives and who are we?
Emily is convinced.