Jessica Biel told how she manages to keep her marriage with Justin Timberlake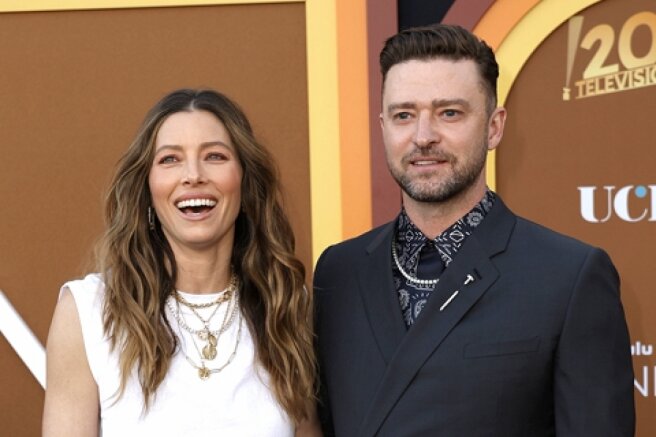 Jessica Biel revealed the secrets of a strong marriage with Justin Timberlake at the premiere of the crime series "Candy", in which the actress starred in the title role.
The event dedicated to the release of the series on the streaming platform Hulu was held on May 9. Jessica appeared on it accompanied by Justin, whom she married ten years ago. The reporter of the ET edition asked the actress how she manages to maintain novelty in her relationship with her spouse and preserve the marriage for such a long time.
That's a really good question. I think I have to pay tribute to Justin here. There's one thing he always tells me: "Even though we're married, we need to keep going on dates," and he's right about that. It is necessary to be able to find time for each other, to be able to put each other in priority. And do together what you like.
According to Jessica, she perceives every appearance with her husband as a date, including the premiere of "Candy".
It's always nice to celebrate achievements that you're proud of. And when you have a loved one next to you, with whom you can drink a glass of wine — these are very special moments.
The actress admitted that everything is not always cloudless in her family, but in difficult periods you need to try to find common ground. In many ways, her and Justin's sense of humor helps. In a past interview with ET, Bill told how they laughed together at her curly wig in the TV series "Candy" — after the network compared it to the hairstyle that Timberlake wore during NSYNC.
Seriously, he really had wonderful curls. And his mom still has short curly hair - a very cool hipster hairstyle. It's funny, in that wig I look like both of them at the same time.
Willingly talking to journalists about her husband, Jessica still avoids the topic that many fans of the couple are most interested in — rumors that Justin cheated on her with actress Alisha Wainwright. After evidence of close communication between Wainwright and Timberlake appeared online, the latter publicly apologized to his wife for "inappropriate behavior", while denying the fact of infidelity.
Us Weekly wrote that the couple even sought help from a qualified family psychologist to regain trust in the relationship. According to insiders, Justin did everything possible to win Jessica back.