Jennifer Grey spoke about the affair with Johnny Depp and commented on his trial with Amber Heard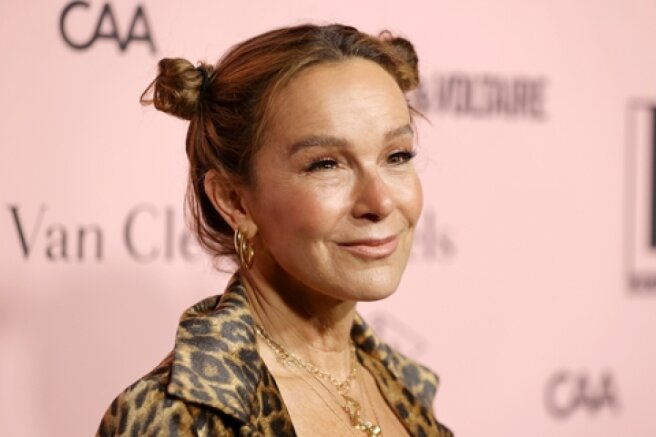 Jennifer Grey ("Dirty Dancing") in an interview with ET spoke about the lawsuit between Johnny Depp, with whom she met and was even engaged, and Amber Heard. 
My heart aches for everyone involved in these proceedings. It's all very sad. I just want everything to be resolved as soon as possible and everyone will be fine,
— said the actress.
She also shared her memories of an affair with Depp, which began in 1989 — then the actor was the star of the series "Jump Street, 21" and had not yet managed to star in the pictures that would later make him famous all over the world. According to Gray, Depp helped her through a painful breakup with Matthew Broderick.
We were young. For me, this guy was the answer to all my problems. He was sweet, loving, romantic, handsome, crazy about me. I desperately needed to get involved with a guy like Johnny Depp in 1989. Believe me, I needed it. I was bleeding in the shower, and this guy literally saved me.
Recall that the breakup of the actress with Broderick was preceded by a terrible accident. In 1987, Matthew, while driving, drove into the oncoming lane and collided with another car. As a result of the accident, two women were killed. Gray, who was in the car with her lover, fell into a severe depression.
In another interview with People, the actress also says that her affair with Depp was "compensation" for everything she went through in a previous relationship.
It was a real fire. I kept asking myself, "Is this really happening to me?" I've never met a guy like that before.
Depp and Gray got engaged pretty quickly, but later the actress decided to terminate the engagement. In her memoirs, which were published this month, Jennifer says that at some point Johnny became too hypochondriac and hot-tempered.
He could have overslept the plane to Los Angeles, and when he returned, he would start going crazy with jealousy and interrogating me like a paranoid what I was doing in his absence. He became more sullen and distant. I couldn't figure out where that sociable, funny, devoted, adoring guy had disappeared to.
Gray attributes the changes in Depp's character to his dissatisfaction with his career at that time. In some ways, her memories echo the testimony of Amber Heard, who also spoke about Johnny's hot-tempered nature and called him jealous.
Last week, Heard began testifying as a defendant in the trial that Depp initiated. The actor filed a libel suit against his ex-wife because of an article in which she told about her experience of domestic violence.