Off-duty: Justin Timberlake and Jessica Biel with their youngest son at Los Angeles Airport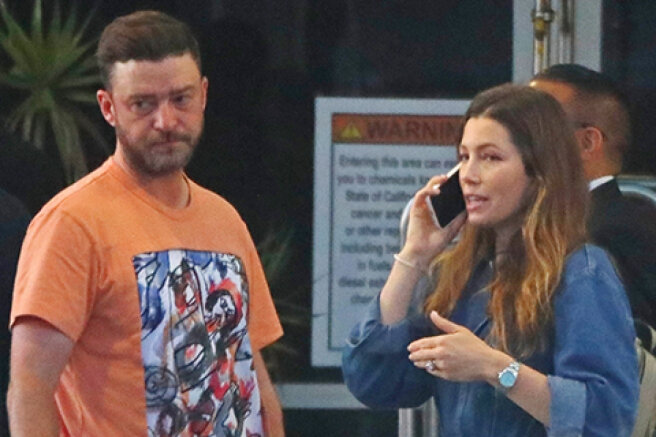 Jessica Biel and Justin Timberlake with their son Phineas were caught in the lenses of street photographers at the Los Angeles airport after returning from a vacation in Mexico.
For the flight, the actress chose a dark blue denim jumpsuit and white sneakers. Justin Timberlake chose gray sweatpants and a bright orange printed T-shirt.
The couple's eldest son, seven-year-old Silas, was not seen nearby.
Jessica Biel and Justin Timberlake started dating in 2007, and in December 2011 they announced their engagement. In the fall of 2012, the couple got married in Italy. Now the couple is raising two sons — their firstborn Silas was born in 2015, and in 2020 their youngest son Phineas was born.
Jessica Biel admitted in an interview that she considers the relationship with Justin to be ideal — they share common values, including honesty and loyalty to each other.