The Metropolitan Museum of Art dedicated a marble statue to pregnant Rihanna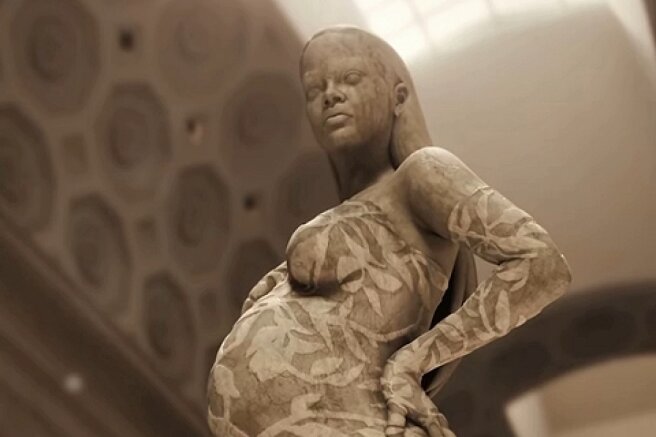 In one of the halls of the Metropolitan Museum of Art, a marble statue of pregnant Rihanna was exhibited — it was presented to the public on May 2 at the Met Gala Costume Institute ball, the theme of which this year was "Gilded Glamour".
The inspiration for the sculpture was the cover of the May issue of American Vogue, in which the singer, being already late in pregnancy, poses in a lace jumpsuit Alaïa.
What could be more "gilded" than this? Thanks to the Metropolitan Museum of Art and Vogue magazine for this historical tribute!
Rihanna wrote on Instagram *, sharing with subscribers a video presentation of the statue.
Rihanna's appearances at the Met Gala have always been among the brightest — perhaps that's why she was given such an honor. This year, the singer missed a cult fashion event - now she is in Barbados with her lover A$AP Rocky. However, even without making an effort for this, the artist still managed to become the star of the ball.
A big fan of fashion, Rihanna has repeatedly said in interviews that she would like to change people's idea of how an expectant mother should look and behave. In recent months, the singer has often appeared in bold images.
*Instagram belongs to Meta, a recognized extremist organization in the Russian Federation