"Game of Thrones" star Rose Leslie told how her husband Kit Harington struggled with alcohol addiction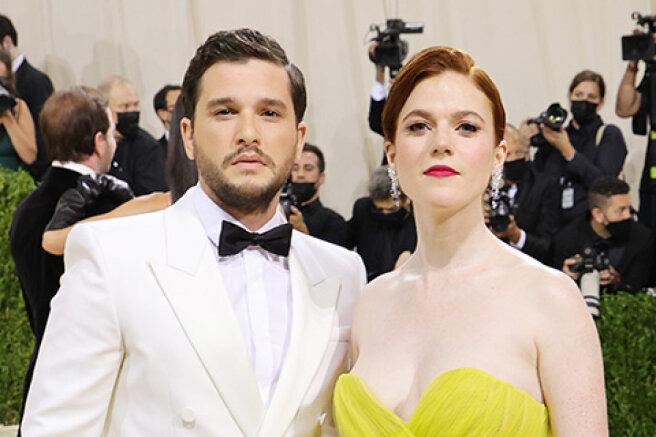 Rose Leslie, known for her role as Ygritte in the TV series "Game of Thrones", appeared on the cover of Harper's Bazaar magazine and spoke in an interview about her husband Kit Harington's struggle with alcohol addiction.
The addiction of Harington, who in the same series played one of the main roles — Jon Snow, became known in 2019 after the filming of the project. According to Leslie, the actor coped with this problem by joining Alcoholics Anonymous.
The Alcoholics Anonymous community allowed him to feel that he was not alone, he felt heard. And if it wasn't for rehabilitation, he would be in a completely different state now.She admitted that her husband made the decision to fight addiction himself.
I've learned a lot about addiction, and Keith will always know about it. But it depends only on him whether he decides to drink again. No one can stop him if he decides to do something. I'm not putting that kind of pressure. The responsibility for his actions lies with him, and I should not protect him.
Keith Harington's problems with alcoholism began against the background of work on the Game of Thrones project: he starred in the series for about 10 years, and this, according to him, became a serious test for him. He admitted in an interview that what happened to him during filming "was traumatic", as well as what happened after the end of the project. Harington added that he felt like a terrible person and was ashamed of himself.
After the end of filming, he suspended his acting career for a year and went to a rehabilitation center, where he was treated for alcohol addiction and depression.
Apparently, Kit Harington managed to cope with his problem: Rose noted that they have been living in sobriety for several years.
Kit Harington and Rose Leslie got married in 2018 after working together on the set of "Game of Thrones" — in the series they played lovers. In February last year, their son was born.