Kate Middleton and Prince William attend service at Westminster Abbey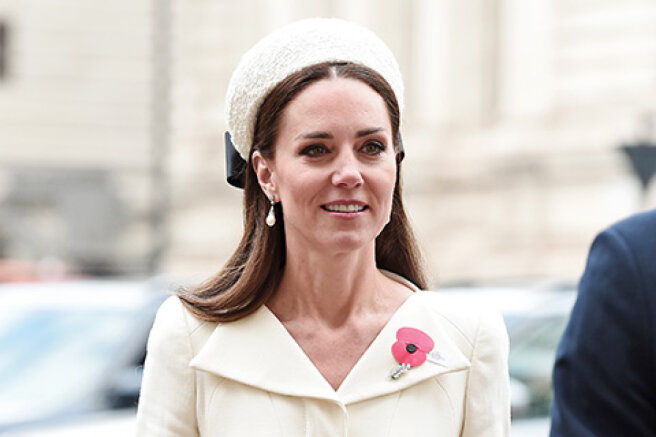 Kate Middleton and Prince William took part in a memorial service at Westminster Abbey in honor of Anzac Day (national day of remembrance of those killed during hostilities in Australia and New Zealand).
For the occasion, the Duchess of Cambridge wore a white Alexander McQueen coat dress and a wide white Jane Taylor headband with a black bow at the back. The image was complemented by the beloved earrings of the late Princess Diana Collingwood.
This dress is one of Kate Middleton's favorite outfits — the Duchess has been out in it more than once, including she appeared in it at the christening of her daughter Princess Charlotte in 2015.
Earlier, Prince William and Kate Middleton, along with their eldest children Prince George and Princess Charlotte, attended an Easter service at Windsor Castle, where the Duchess and her daughter appeared in paired images in sky-blue tones. Queen Elizabeth II, who turned 96 on April 21, missed the Easter Service for the first time in 50 years for health reasons.