Princess Charlene of Monaco has published family photos after reuniting with her husband and children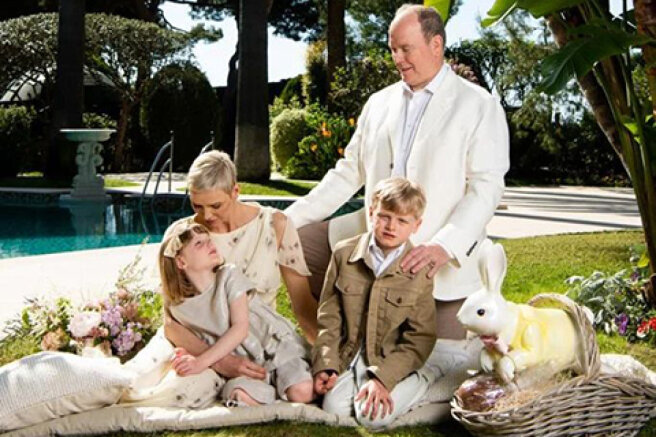 Princess Charlene of Monaco posted a new photo with her children and husband, Prince Albert, on Instagram (owned by Meta, recognized as an extremist organization in the Russian Federation) and congratulated subscribers on Easter.
Some of Charlene Wittstock's fans noted that in the pictures with the children, the princess looks very tired, and the postcard itself seems staged. Others were glad that she was back with her family and expressed hope that she was feeling better.
The Princess was reunited with her family in mid-March after several months of absence. Recall that in May last year, Charlene became seriously ill during a trip to South Africa. There she underwent several operations.
The princess returned to her family in November, but soon she had to leave her husband and children again: Charlene went to Switzerland for treatment. According to Western media, Charlene was in a closed Paracelsus Recovery facility, where patients are being treated for drug, alcohol and other addictions and mental disorders. The Monaco Palace did not confirm this information, but did not deny it either.
The long absence of the Princess provoked rumors that there were problems in the marriage of Charlene and Prince Albert, but the prince himself denied this, saying that the absence of his wife was due only to her illness. The couple has two children: twins Jacques and Gabriella.