Madonna threw a party with Liv Tyler and Stella McCartney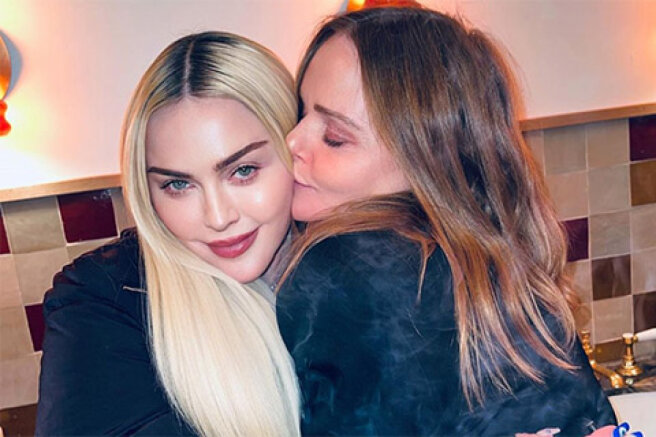 Madonna didn't wait for the weekend and threw a party yesterday with her 16-year-old son David, Stella McCartney, Liv Tyler and other friends. The singer showed her Instagram followers how the evening went (the social network belongs to Meta, a recognized extremist organization in the Russian Federation) by posting several photos. Judging by them, the whole company had fun.
A night with my best friends,
— Madonna signed a series of photos.
Fans in the comments, however, began to discuss the appearance of the pop star, again suspecting her of excessive fascination with filters.
She looks 16.
Show us your real face, please,
— the subscribers of the star wrote in the comments, urging her to abandon the filters. Other users, however, admired the way Madonna looks and called her a "queen".
Madonna's son David was hardly bored in the company of his mother's friends and he had something to chat about, for example, with Stella McCartney. The young man is fond of fashion and even arranged home fashion shows in a dress.
Madonna herself is currently working on a biopic about her life and recently announced that she has started casting for this project, calling it a "surreal experience." In January, the singer also said that she discussed her film with Julia Fox (Kanye West's girlfriend at the time).
The singer told about the project in September last year, announcing that she is a co-director and co-author of the script of the future film. Madonna herself called it her "visual autobiography."