Johnny Depp and Amber Heard met in court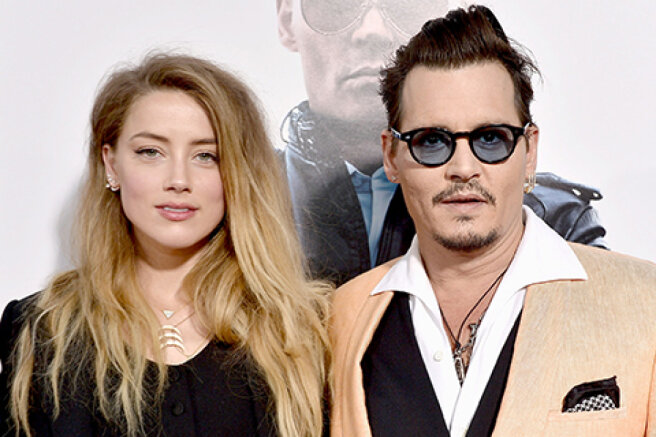 Johnny Depp and Amber Heard were caught in the paparazzi lenses at the exit of the Fairfax County District Court building (Virginia), where a libel hearing was held yesterday.
Johnny Depp has filed a $50,000 libel lawsuit against his ex-wife Amber Heard. The reason was her article in the Washington Post, in which she talked about the experience of domestic violence. Due to the scandal with Heard, Johnny Depp faced "cancellation" — many film studios stopped cooperating with him, and the actor was also denied roles in the film "Fantastic Beasts: Secrets of Dumbledore" and the sixth part of "Pirates of the Caribbean".
Fans of Johnny Depp criticized Amber Heard and even demanded to remove her from the movie "Aquaman", but there was no reaction. Fans came to support the actor and at the courthouse — more than 10 people came out with posters of "Justice for Johnny".
Earlier, Johnny Depp lost one libel suit, which he filed against The Sun tabloid: after Heard's accusations, the publication called him "a man beating his wife." The network believes that this time Depp has every chance of winning. The trial is expected to last about six weeks, and star witnesses, including Elon Musk and James Franco, who had affairs with Heard, will also take part in it.
Amber Heard, who decided not to appear on social networks during the proceedings, a few days ago published a post on Instagram (owned by Meta, a recognized extremist organization in the Russian Federation), where she said she had always loved Johnny Depp. The actress added that in her article she simply talked about the violence she experienced, without naming Johnny Depp.