Alex Rodriguez flew to the shooting of Jennifer Lopez to save their relationship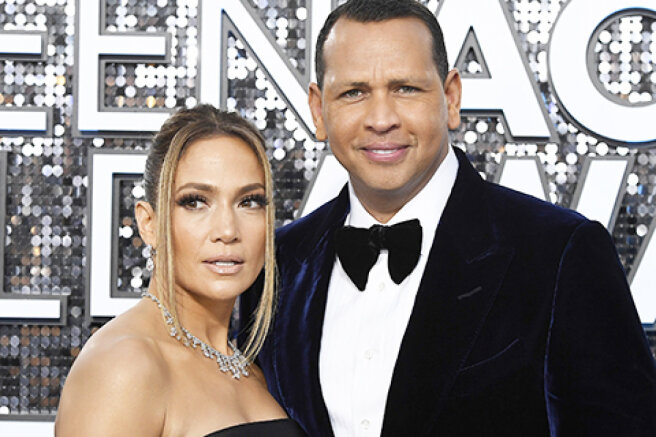 The news of the separation of 51-year-old Jennifer Lopez and 45-year-old Alex Rodriguez has seriously stirred up the public. Soon, the rumors were refuted — the couple released a joint statement saying they were working on a relationship. And it seems that Alex is ready to support his words with action.
According to the story of the baseball player, he went to the Dominican Republic, where Jennifer is currently working on a new film Shotgun Wedding. On Monday, Rodriguez posted a short video on Instagram from a house overlooking the ocean and a tropical garden with palm trees.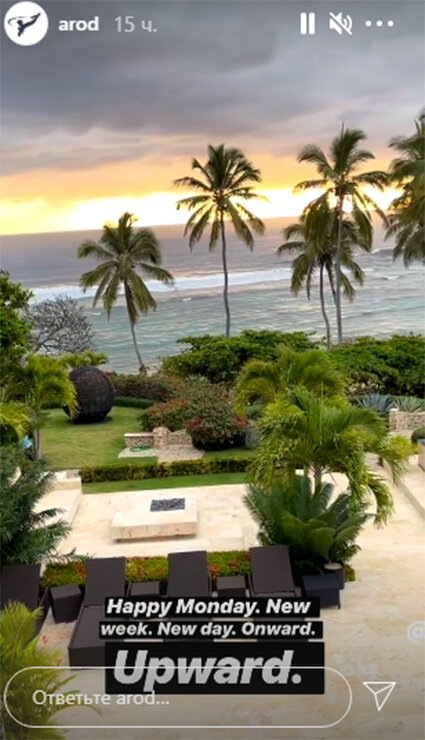 Happy Monday. A new week. A new day. Forward. Up,
- signed the video Alex, noting in the corner of the image of Jennifer Lopez (the singer in the video, however, is not visible).
A source close to the couple also told E!News that it was difficult for J Lo and Alex to be separated while she was filming abroad.
They hadn't been in this situation before, and it wasn't easy for their relationship,
the insider explained.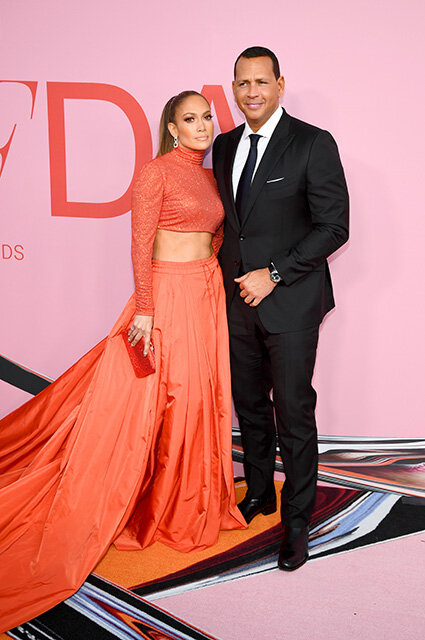 Recall that on Friday, March 12, it became known that Alex and Jennifer allegedly broke off their engagement after rumors about Alex's affair with reality TV star Madison LeCroy. A source close to Alex told E!News that he never met her. Madison also said last month that they had never met in person.
The next day, Lopez and Rodriguez denied the news that they had broken up. On the same day, when a reporter asked if Alex was available, he said no.
They're trying to figure it out. He absolutely doesn't want to break up and has made many promises to try and keep her. He had come to be with her and prove to her how serious he was. They don't know what will happen next,
an insider commented on the couple's relationship at the moment.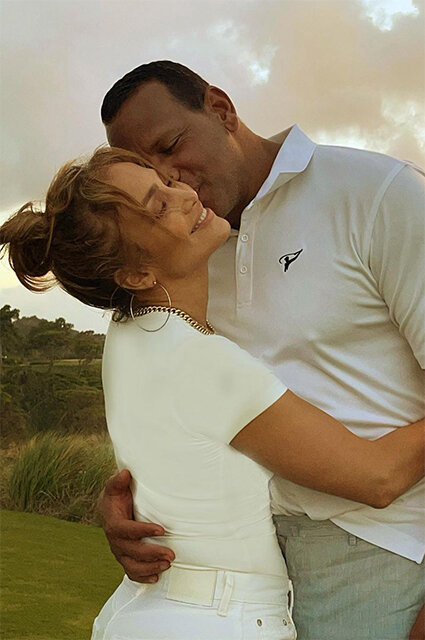 According to him, Jennifer is generally favorable to her lover, but at the moment she tries to focus on her work.
She wants to finish filming before they figure out what to do next. She wants to give him a chance to make things right and really loves him,
- the source noted.
Earlier, a number of insiders noted that problems had been brewing in the couple's relationship for a long time and the estrangement was not sudden.
Jennifer's friends had long warned her that Alex wasn't a good guy and that he was using her to clean up his tarnished image after numerous scandals. For years, Jennifer didn't heed the warnings, but now she believes them,
one insider said at the time.
Another insider then confirmed that Madison LeCroy really wasn't the cause of the couple's conflict.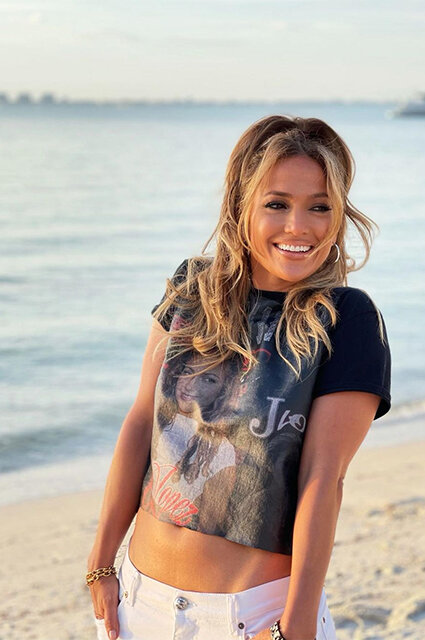 Recall that J. Lo and Alex began dating in 2017, and in 2019, Rodriguez proposed to his beloved. However, due to the coronavirus pandemic, the wedding had to be postponed. Not so long ago, Lopez said that she was in no hurry to get married. Jennifer has two children with ex-husband Mark Anthony-12-year-old twins Emma and Max, Alex Rodriguez — two daughters, Natasha and Ella, with ex-wife Cynthia Skertis. All four of them were often featured in family photos and managed to get along well.