The famous cat Stepan from Kharkov collected 10 thousand dollars for animals of Ukraine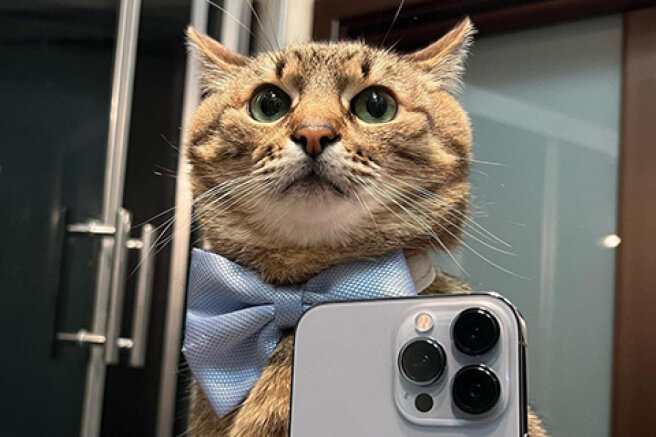 Cat Stepan, who became famous all over the world thanks to social networks, was forced to emigrate with his mistress Anna and now helps to raise funds for the rescue of Ukrainian animals. Just four days ago, Anna, on behalf of her pet, announced the start of a charity collection in favor of several foundations that are engaged in caring for animals, their treatment and nutrition, as well as in support of the zoo of the city of Nikolaev.
Stepan's fans (and he has more than a million subscribers) responded, and the cat's owner has already thanked them for their responsiveness and support.
We have raised $10,035, which will be sent to charitable foundations... Your contribution is priceless, thanks to your support we can provide decent care and treatment to every animal in Ukraine, thank you very much!
- Anna wrote.
Earlier, the audience's favorite, who lived with the hostess in Kharkiv, disappeared from social networks for a while, and fans were concerned about his fate. In mid-March, Stepan's hostess got in touch and said that she and her pet had left Ukraine, where a military special operation has been going on since February 24. They are currently in France.
Stepan the cat, thanks to meme photos and videos, became so popular last year that Britney Spears published his photo on her page, and the Valentino brand ordered advertising from him.