The actresses of "Euphoria" told about the awkwardness on the set because of the "extra" scenes with nudity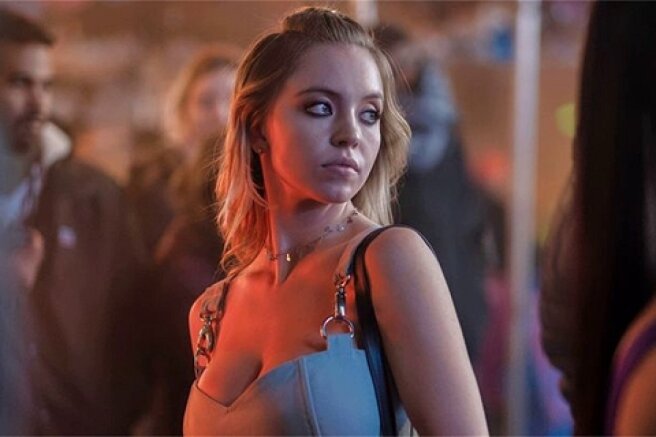 Several actresses from the popular HBO series "Euphoria" told at once that they felt awkward because of the "unnecessary" nudity scenes prescribed in the script. So, Minka Kelly, who played the hostess of the house where Maddie moonlights, admitted in an interview with Vanity Fair that the scene in the dressing room with the participation of these heroines was originally supposed to be more explicit.
It was assumed that after Maddie helped the mistress of the mansion to unbutton her dress, she would fall to the floor. Minka considered this unnecessary and asked the screenwriter and director of the project Sam Levinson to cut this moment.
It was my first day of filming on the show, and I wouldn't feel comfortable standing there naked. I said that I would be happy to act in this scene, if only the dress would stay on me. Sam didn't mind for a second.
Shortly before that, Sydney Sweeney, who played Cassie, told the Washington Post that she also had to discuss with Levinson the excessive nudity of her heroine in some scenes.
I told Sam that Cassie didn't have to be naked in one scene or another, and that I would be uncomfortable. Because everyone would just look at my chest and not take what was happening seriously.
The actress noted that Levinson supported her and did not force her to do anything, but Sweeney's fans are still concerned that her image in the series is too sexualized.
Chloe Cherry said that she had to be completely naked in the scene where her character Faye kills a man. However, even her partner Tyler Chase, who played Faye's boyfriend, found it unnecessary.
Perhaps we would be more comfortable if we had more time to get to know each other. Sam wanted me to not have any clothes on in this scene, but Tyler said it was too much, and the script was changed. Anyway, I was covered in fake blood, and I enjoyed filming.
Actress Martha Kelly also refused to act in an uncomfortable scene for herself, whose heroine Laurie in one of the episodes puts a suffering from withdrawal into the bath to inject morphine into her.
In the script, everything was even more creepy, because Laurie had to help Rue undress, and this scene smacked of pedophilia. I immediately decided I couldn't do it. Few people will want to play a character capable of injuring a child.
The actress shared her experiences with Levinson, and he also agreed to make changes to the script. However, despite the fact that the director considered the opinion of the actresses, their comments caused a heated discussion on the network. Many users noted that even with the amendments made, there are too many embarrassing scenes in Levinson's scripts that are difficult to justify with artistic intent.