Georgina Rodriguez gave Cristiano Ronaldo a car for his birthday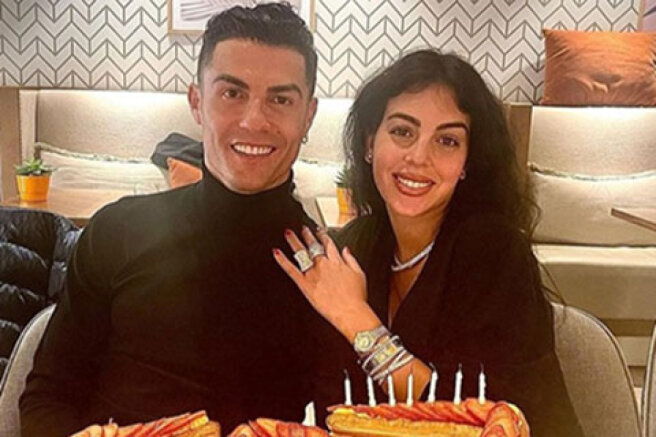 Georgina Rodriguez gave Cristiano Ronaldo a car in honor of his birthday. On February 5, the football player turned 37 years old, and the bride handed him the keys to the new Cadillac Escalad, the cost of which starts from 200 thousand dollars (about 15 million rubles).
Congratulations on your 37th birthday, the love of my life. We love you endlessly. You are the best father and the best partner that God could give us. You are a real fighter who deserves all the good things that have happened to you. You are a real perfection and inspiration—" she wrote on Instagram.
The whole family came out to evaluate the gift: Cristiano inspected the car and got behind the wheel, and the children sat in the back seats. Georgina herself appeared on the video in a white T-shirt and pink sweatpants that do not hide her grown belly.
Ronaldo in honor of his birthday posted a joint photo with his beloved on Instagram:
Life is a real roller coaster. Hard work, huge speed, goals to be achieved, high expectations… But in the end it all comes down to family, love, honesty, friendship. These are the main values—" he wrote.
The couple have been together for more than five years. They met at the Gucci boutique, where Georgina worked as a consultant, and soon began dating. As the model admitted in her reality show called "I am Georgina", it was love at first sight. The couple has four children: a common daughter Alana Martina and children Cristiano - twins Eva and Mateo and son Cristiano Jr. Very soon they will become parents again, they should have twins - a boy and a girl.
Earlier, Cristiano Ronaldo congratulated his beloved on her birthday by placing her portrait on the world's tallest skyscraper, the Burj Khalifa in Dubai.