Natalia Vodianova's mother compared the supermodel's ex-husband to the current one: "Antoine is more strict"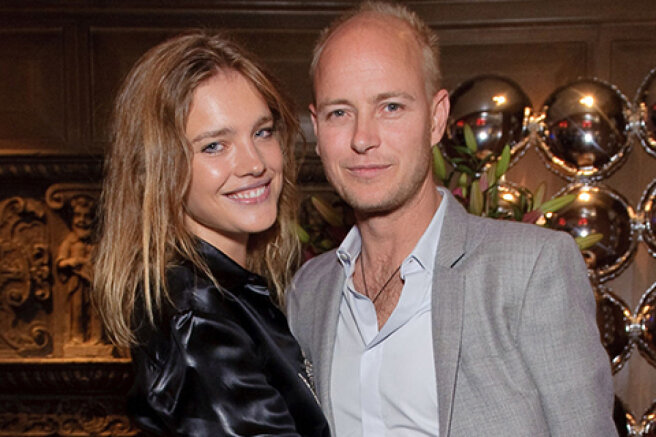 One of the heroines of the latest issue of "Tonight" with Maxim Galkin was the mother of 39-year-old model Natalia Vodianova Larisa. On the show, she opened up and talked about her daughter, including her personal life.Natalia Vodianova's mother LarisaTema of the program sounded like "Modern Cinderellas: the road to happiness". And Vodianova largely repeated the fate of the famous fairy-tale heroine. She grew up in a simple family in Nizhny Novgorod, until she was accidentally noticed by a modeling agent. She soon became a successful global model. Her life was also successful in personal terms: her first husband was the British aristocrat Justin Portman, with whom she gave birth to three children. Her second husband was Antoine Arnault, the son of the richest man in Europe-billionaire Bernard Arnault, who owns the Louis Vuitton Moet Hennessy group of companies.
Natalia Vodianova and Antoine Arnault
In the program, the model's mother compared her daughter's two husbands — the former and the current — and said which of them she likes best.
He (Antoine Arnault. - Ed.) more strict than Justin. He loves the regime, goes to bed on time. In one of the last trips to them, we talked with my daughter, he comes up to us and says so quietly: "It's about time." And it was 10 pm. Outwardly, I like Justin better, and in character with him it was more or less. Justin won me over when he came to meet us in Nizhny Novgorod. We were still living in a one-room apartment at the time, and he's a real aristocrat. I was very worried, I was trembling, I didn't know what to do. But he had no disdain for our housing and for our Oksana (the younger sister of Natalia Vodianova, who was born with severe autism and cerebral palsy. — Editor's note.),
"What is it?" she asked.
Larisa Vodianova added that they do not communicate with Justin Portman. In her opinion, he was offended by their family.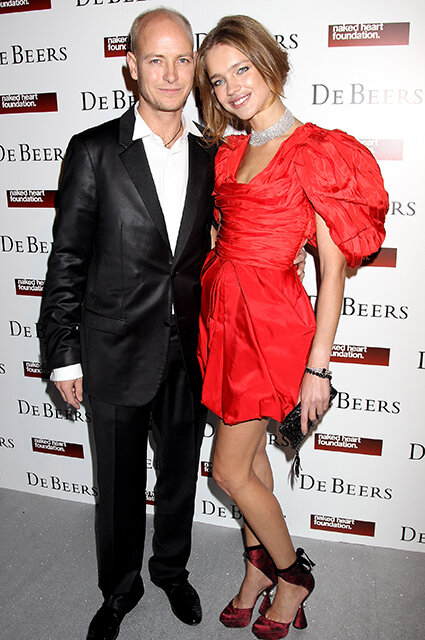 Justin Portman and Natalia VodianovA married to Justin Portman Natalia Vodianova lived for nine years. Larisa Vodianova also shared her opinion about the reasons for their separation.
I think it's just that Natasha was developing in terms of her career, and no one in Justin's family really worked. And she just got bored with him,
— No, " she said.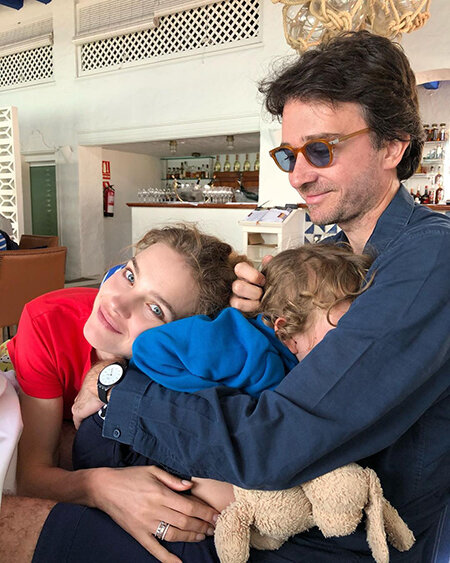 Natalia Vodianova and Antoine Arnault with their son Roman
Soon after her divorce from her first husband, Natalia Vodianova began dating Antoine Arnault. According to him, the model won him over from their first meeting. At first, they hid their affair, as they did not want to attract attention. Well, then they began to appear in public as a couple.
In 2014, they had their first son together, Maxim, and two years later, Natalia gave birth to another boy, whom they named Roman. The proposal of his beloved Antoine Arnault was made on New Year's Eve 2020, and they were married last September, modestly signing at the Paris City Hall.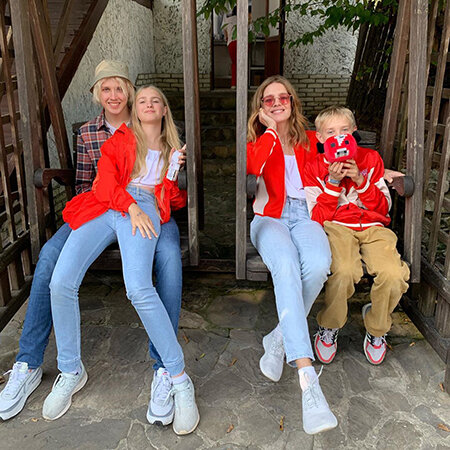 Natalia Vodianova with her sons Lukas and Viktor and daughter Neva
The first news from Musthub was shared by blogger Lindaz.