Beyonce supports Meghan Markle after her controversial Oprah Winfrey interview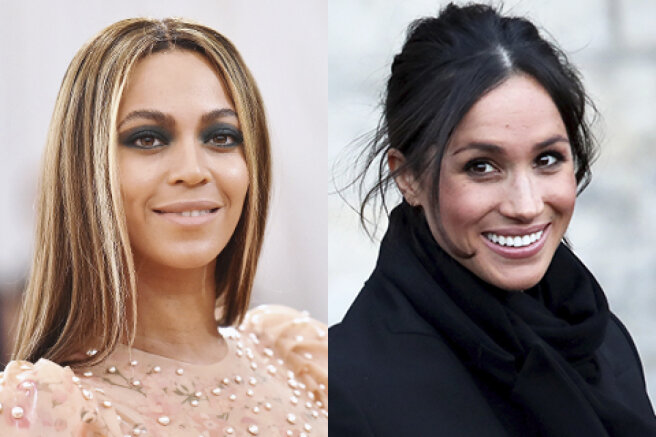 For the past few days, the world press has been busy discussing the interview of 39-year-old Meghan Markle and 36-year-old Prince Harry Oprah Winfrey, which aired on the evening of March 7. Many Internet users and public figures have already shared their emotions about this, and Buckingham Palace has released an official statement.
Meghan Markle and Oprah Winfrey
And just a few hours ago, 39-year-old Beyonce, who has maintained a friendly relationship with the Duchess for several years, expressed her support for Meghan in connection with her revelations in an interview with Oprah. The singer posted on her personal website words of gratitude to Markle, accompanied by a joint photo from the London premiere of the film "The Lion King" in 2019.
Megan, thank you for your courage and leadership. We have all become stronger and inspired by your example,
Beyonce asked Meghan Markle.
Prince Harry, Meghan Markle, Beyonce and Jay-Z
Earlier, words of support for the duchess were also expressed by Hillary Clinton, Meghan's close friend Serena Williams, poet Amanda Gorman, who became a star of social networks after her speech at the inauguration of US President Joe Biden, and many others.
Two days after the release of the controversial interview with Meghan and Harry on the air, representatives of Buckingham Palace also reacted to it. They said they were saddened by how hard it had been for the couple in recent years.
Prince Harry and Meghan Markle
The issues they have raised, especially racial ones, are of concern to us. Although some memories may differ, they are taken very seriously and will be treated privately by the family. Harry, Meghan and Archie will always be beloved family members,
- it is said in the official statement.
Recall that in an interview with Oprah Winfrey, Meghan Markle made several high-profile statements. So, the Duchess admitted that because of the constant harassment from the press, she almost took her own life during her first pregnancy. Meghan also reported racist attacks from several members of the royal family, whose names she refused to name, not wanting to spoil their reputation. According to the Duchess, during her pregnancy with her son Archie, they openly discussed the color of the skin of their first child with Harry. In the same interview, Meghan shared some good news: for example, she said that she and Harry are now expecting a daughter.