Kanye West found the second part of porn with Kim Kardashian - and nobly returned her video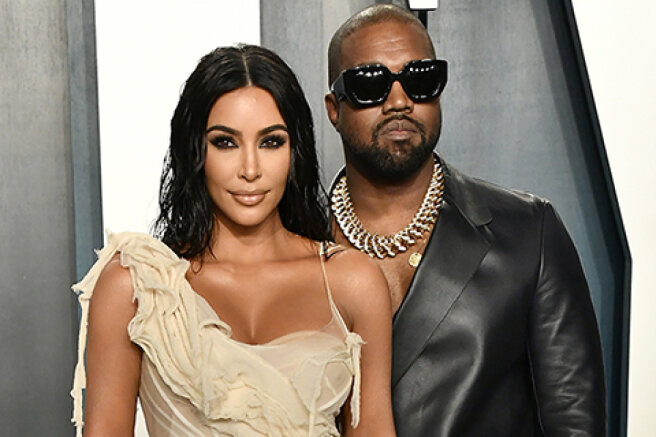 Kanye West's new interview for the Hollywood Unlocked channel has been released on YouTube. In a conversation with Jason Lee, the rapper commented on the hottest topics related to his life recently: from the divorce from Kim Kardashian and her affair with Pete Davidson to the incident with an attack on a fan. West also told how he got and returned to his ex-wife the second part of the sensational porn video with her participation.
The rapper mentioned that Kim invited him to the filming of the Saturday Night Live show (it was there in one of the sketches that she kissed Davidson, and soon there were rumors about their affair), but instead he went the day before to pick up a sex video with her participation from Kim's ex-boyfriend, Ray Jay. One part of this video was published back in 2007, but last year it was reported that there is also a second video. This was told by Ray Jay's former manager and added that he was ready to give it only to West, since Kim Kardashian is the mother of his children.
Are you going to bring me to SNL and kiss the guy you're dating right in front of me? After I went and got the laptop from Ray Jay that night, right?
- West told about his reaction to the invitation to the show.
I met him at the airport, returned on an overnight flight, delivered the recording to her at eight in the morning. I handed this laptop to her and she cried when she saw it. Do you know why she was crying? This shows how often it was used. It shows how much people disliked her, they just saw her as a commodity,
- told Kanye about that episode.
West also shared his feelings about joint custody of children — with Kim he has four children together. The rapper noted that men rarely get fair custody after a divorce.
This is the American way of thinking - about 99% of female guardianship,
Kanye said.
He also mentioned the case when he was not allowed into Kim's house because Pete Davidson was in the house. According to Kanye, he wanted to avoid a quarrel and just convey the idea that no one should come between him and his children. West also wanted to speak out against Kim allowing their eldest daughter North to make videos for TikTok, at least without his prior approval.
The rapper noted that they often try to make him look crazy when he just shows emotions.
A recent case just happened when West could not restrain himself again. It's about a conflict with a fan whom the rapper hit. In an interview, West said that this man was not his fan at all.
I had a fight with a man who wanted to make money on my autographs. I'll tell you that his blue coronavirus mask didn't stop that knockout,
West said.
The rapper, who participated in the presidential campaign in 2020, but eventually won only about 60,000 votes nationwide, noted that he had not lost his political ambitions, and mentioned his contribution to the development of the United States.
I am the future president. I'm an industrialist! I opened the first sportswear factory in America since World War II,
West concluded.