Kanye West and Julia Fox attend Paris Fashion Week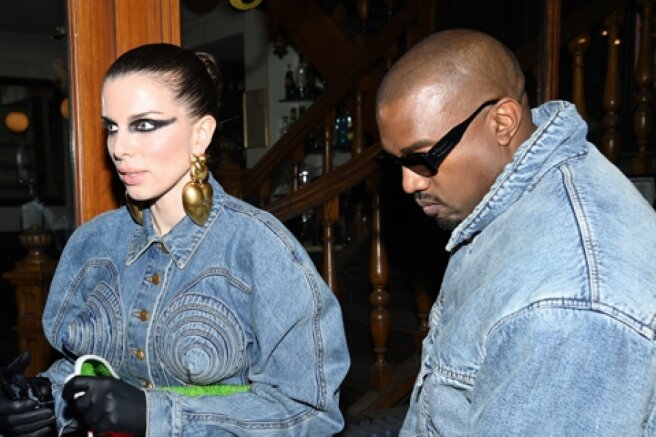 Kanye West continues to go out with his new lover Julia Fox — this time the couple went together to Paris to attend the Fashion Week taking place there.
At the show of the new Kenzo collection on January 23, the rapper and actress came in paired denim outfits and posed with pleasure in front of photographers. Julia was wearing dramatic makeup appropriate to the occasion, and in her cropped jacket with a cone-shaped bust, it is not difficult to see a reference to the iconic images of Madonna, whom the girl recently met personally.
On the web, Julia is often accused of using West for PR and connections, but the actress herself denies this. The other day in the podcast "Forbidden Fruit" with Niki Takesh, she said that she does not need the attention she is receiving now. According to the girl, she wanted fame in the past, but she has already rethought her values.
It's funny because I get so much attention when I don't need it. People say to me, "Oh, you just want fame, influence, money. Honey, I've been dating billionaires all my adult life, so let's not.
On a date with Julia Fox, Kanye was first noticed shortly after it became known that he was officially divorcing Kim Kardashian. Kim, in turn, enjoys a relationship with comedian Pete Davidson — the couple openly goes on dates and travels together.
Kanye reacts violently to his ex-wife's new romance, despite the fact that he is no longer alone. He recently released a song in which he threatened Davidson with physical violence.