Pregnant Pippa Middleton on a walk with her son in London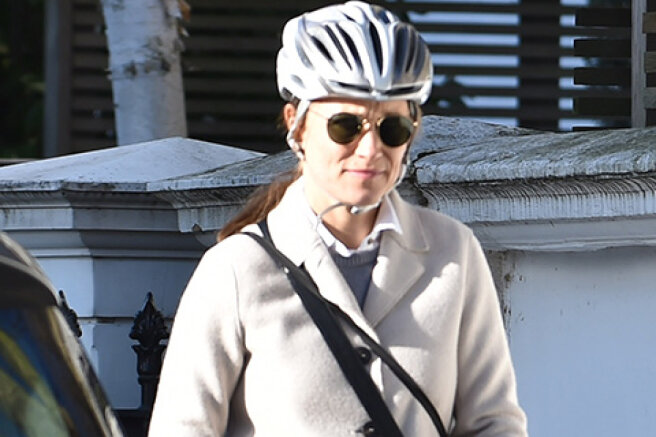 Recently, the members of the British royal family and their closest relatives have attracted increased attention due to the recently released scandalous interview with Meghan Markle and Prince Harry.
This somehow affected the younger sister of the Duchess of Cambridge, 37-year-old Pippa Middleton, who was also "photo-hunted"by the paparazzi. However, her person is of particular interest also because now the sister of Kate Middleton is expecting a child.
Yesterday, Pippa was photographed with her two-year-old son, Arthur, as they rode scooters around London.
Pippa Middleton with her son Arthur
The news of her daughter's pregnancy was recently confirmed by her mother Carole Middleton. But she did not disclose any other details, so neither the date of the baby's birth, nor its gender is yet unknown.
Pippa is expecting a baby with her 45-year-old husband, former racing driver and hedge fund manager James Matthews, whom she married in 2017. Pippa gave birth to her first child in the same hospital where her sister's three children were born, at St Mary's Hospital in London.