Little patients and a therapy dog: how was the visit of Kate Middleton and Prince William to the hospital in Lancashire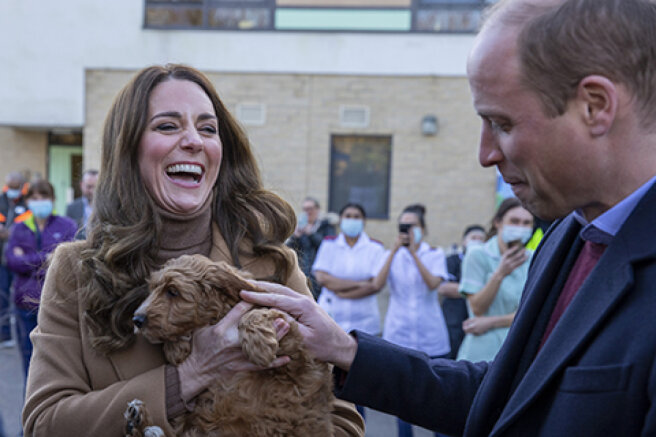 The other day, Kate Middleton and Prince William returned to their royal duties, and now the schedule of their visits is very busy again. Yesterday, the Duke and Duchess of Cambridge visited the charity Church on the Street in Burnley, as well as the hospital in Clitheroe in Lancashire (England).
To appear in public, Kate chose an image in beige tones. The Duchess wore a knitted turtleneck and an Iris & Ink skirt, Saint Laurent suede boots worth a little more than one and a half thousand dollars and a $ 470 Massimo Dutti coat, in which Kate had previously appeared in public three times. Missoma earrings complemented the image.
Kate and William had a warm conversation with volunteers, staff and patients, asking them about how the coronavirus pandemic affected their lives, and also found out what kind of support is provided to doctors through a grant from the Charities Together program.
Representatives of the royal family also met with a new "employee" in the team. We are talking about a puppy named Alfie, who will be trained for canister therapy (a type of therapy with animals, where dogs are used for medical and social rehabilitation of people).