Megan Fox marries Colson Baker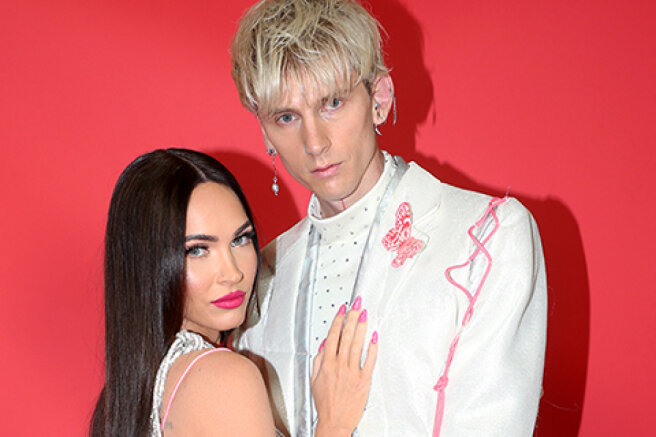 Megan Fox and Colson Baker (also known under the pseudonym Machine Gun Kelly) are preparing for the wedding. Colson made an offer on January 11, but the lovers only told about it now.
The engagement ring is custom-made and very symbolic. It combines a diamond and an emerald (the stones are talismans of Colson and Megan), the outline of the stones resembles a heart, and they themselves symbolize the fusion of two souls. Megan and Colson, speaking about their relationship, more than once mentioned the spiritual kinship.
After a beautiful and quite traditional ritual with a ring (Colson got down on one knee in front of his beloved), the couple drank each other's blood. At least, Fox told about this in her post. There have already been similar practices in the joint life of the stars. For example, last year Baker said that he wears an amulet with a drop of his beloved's blood.
In July 2020, we sat under the same tree and asked for magic. We didn't notice the pain we would face together in such a short, feverish period of time. We didn't know about the sacrifices that a relationship would require from us, but we were intoxicated with love. And our karma. And after a year and a half, in which there was hell, which we went through together, and laughter, as often as ever in my life, he asked me to marry him,
Megan wrote, remembering how their relationship developed.
Previously, Fox has often said that her meeting with Coulson is karmic, and their relationship is special.
It seems that there should be light, but we are also going to hell together. It's definitely ecstasy and agony. I don't want people to think that everything is perfect. I'm not just saying that this is a very dark story,
- she said in an interview.
The couple was congratulated in the comments not only by fans, but also by star friends. Kim Kardashian also wished them happiness, with whose family Megan and Colson are friends. The fact is that Kim's sister Kourtney Kardashian got engaged to Colson's close friend, musician Travis Barker, last year, and couples often spend time together.
The first news was shared by blogger Alinitsa.