Tina Kunaki and Vincent Cassel with their daughter are vacationing in Brazil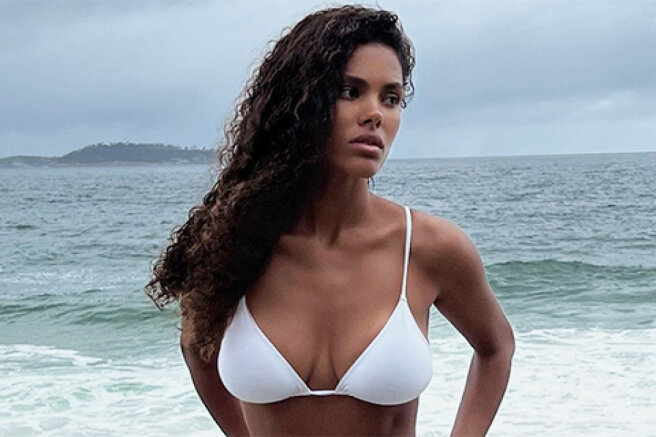 Tina Kunaki and Vincent Cassel, along with their daughter Amazoni, continue to enjoy their holidays in Brazil. Paparazzi regularly see the star family on the beaches of Rio de Janeiro. So yesterday Tina and Vincent, apparently, managed to take a sun bath several times a day. At least Kunaki managed to change her swimsuit and got into the photo in different beach outfits. You can also notice the couple's daughter in the photo at Vincent's feet, but the baby is still skillfully hidden from reporters — it is rare to photograph her.
Tina and Vincent not only swam and sunbathed, but also went skiing - Vincent is a big fan of this type of water recreation, and Tina, it seems, also got involved in her husband's sports hobby.
Tina shares vacation photos on her Instagram as well. Even cloudy weather one day did not keep her from going to the ocean to the famous Ipanema beach, which is considered the second most popular (after Copacabana) in Rio de Janeiro. Kunaki devoted time to waiting for the sun to a photo shoot in jeans of the Closed brand, whose clothes are also worn by Kate Moss, Elsa Hosk, Leandra Medin and other celebrities and influencers.