Sofia Ernst on the success of her acting career: "I don't associate him with a man"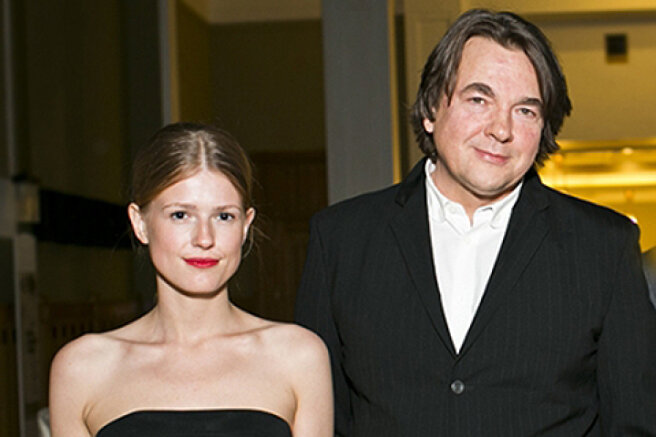 32-year-old Sofia Ernst is now at the peak of her acting career: she starred in one of the main roles in the series "Ugryum-river", which premiered recently on Channel One, recently released the film "North Wind" by Renata Litvinova with Ernst in one of the roles. But despite the rumors that she gets into high-profile projects thanks to her husband Konstantin Ernst, Sofia says that he has nothing to do with her success in her acting career.
I do not associate my success with a man, but those who think so... this is their idea of the world,
- she said in an interview with the publication "Interlocutor".
Sofia and Konstantin Ernst have been married for more than three years and have three children: four-year-old Erica, three-year-old Kira, and a son who was born last year.
According to Sofia, she is very lucky with children — she is perfectly able to combine motherhood and career, without depriving children of attention.
I like to read to them, kiss them a lot, hug them, tickle them, answer some questions about how life works. I never go around any topics with them, children can understand everything, the main thing is to explain them correctly,
- she shared.
Recently, the actress spoke for the first time about her son (the couple never declassified his name) and admitted that he brought "an ocean of tenderness"into her life.
He's so incredibly open and fragile! Girls ' attention is more focused on themselves, on their desires and desires, they are in closer contact with themselves, with their nature. And the boy's attention is directed to the world, he wants to know everything, to know everything," she said.
She refers to her husband as a "real leader" who is able to solve many problems every day.
A man of great power. Cosmonaut!— I'm sorry, " she said.