Media: Nazarbayev's youngest daughter withdrew more than $ 300 million from Kazakhstan and purchased luxury real estate and an airplane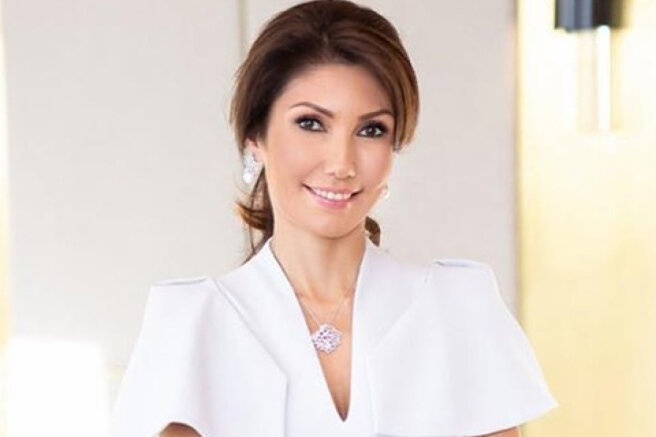 The network has been discussing for several days the publication of the British edition of The Telegraph, from which it became known about the new foreign assets of Aliya Nazarbayeva, the youngest daughter of the former president of Kazakhstan Nursultan Nazarbayev, including a private jet and luxury real estate. The article also talks about the withdrawal of more than $ 300 million from Kazakhstan.
It turned out that back in 2006, the politician's daughter received $ 325 million, according to her, from the sale of shares in a certain business — she withdrew 312 million of them from the country, as she considered it unsafe to leave them there. She shared this with her financial managers, with the help of whom she founded a fund in Liechtenstein. The article does not specify what kind of business it is about. In Kazakhstan, Aliya is known primarily as a public figure and the head of various foundations in the field of art.
Aliya Nazarbayeva's financial affairs became known because of her conflict with two former financial managers. The politician's daughter sued them, accusing them of dishonesty and conspiracy to defraud, but then the lawsuit was settled by a confidential settlement agreement.
After the withdrawal of funds, according to The Telegraph, Nazarbayeva purchased a mansion in the prestigious Highgate district of London for almost $ 12 million, a house in Dubai for $ 14 million and a Bombardier Challenger plane for almost $ 24.5 million, as well as 51% of the shares of the Swiss bank CBH Bank for $ 108 million. The woman acquired London real estate in order to obtain British citizenship.
The Nazarbayev family has other assets in Britain. Thus, Nazarbayev's eldest daughter Dariga and her son Nurali Aliyev have real estate worth more than $ 100 million. In 2019, the property was seized, as the British law enforcement agencies considered that the houses were bought with the criminal proceeds of Dariga's ex-husband Rahat Aliyev. However, the arrest was later lifted. According to The Times, Dariga Nazarbayeva also owns the famous Sherlock Holmes house on Baker Street.
Earlier this year, Kazakhstan was in the spotlight of the world press because of the rallies and riots that arose in the country after the increase in fuel prices.