Happy, despite all the disappointments: Alyona Alyona on an unsuccessful trip to Egypt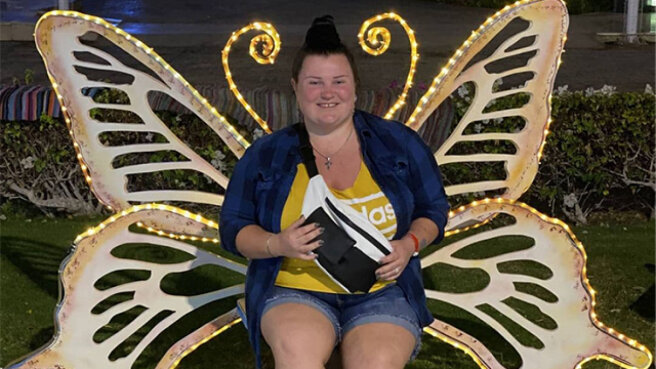 Ukrainian singer Alyona Alyona shared her negative impressions of her vacation in Egypt.
The star, along with her best friend Eduard, went to Sharm el-Sheikh for 5 days to relax and gain strength. Alena admitted that thanks to the positive experience from previous trips to other countries, she had very high expectations from this trip.
– We were met by a frankly dirty airport with absolutely unfriendly people. Transfer to the hotel. An administration that treats you rudely. Everyone just wants to cash in on you. Everything looks good, but if you look closely, you realize that your eyes are blurred so that you do not see reality, " says the singer.
On the first day of rest, the star quarreled with the hotel administration and the guide, to whom she refused services because of too high prices.
Read Alyona Alyona got a tattoo in honor of her hit song
And despite the fact that the hotel had everything all inclusive, the singer was upset by the choice of food.
– The choice is chic, there are only two side dishes – white rice and fried potatoes. Or yeast bread. There seems to be a lot of food, as if there is a choice, but everything was not in the complex. Fish every other day. Everything is either diluted with water, or super-sweet, or none. On the beaches, in general, just burgers and that's it, " says Alena.
The singer also noted that on excursions they constantly tried to sell or offer them something. Another nuisance was an uncomfortable hotel room.
"There's also no ceiling light in the rooms. Only on the walls. We were gnawed by mosquitoes. And during the rain, water flowed into the room, " says the star.
But despite all the disappointments, Alena arrived happy, because she was tanned, and also brought baklava and mango to her parents.
Alyona Alyona became the winner of the EU Music Award
At the Eurosonic Noorderslag festival, rap artist Alyona Alyona won the European award in the field of popular contemporary music. The singer won a cash reward of €10 thousand and enlisted support for career development.
Alena also collected the most votes of the audience and received an additional €5 thousand and the opportunity to cooperate with the French studio Deezer.